LoRa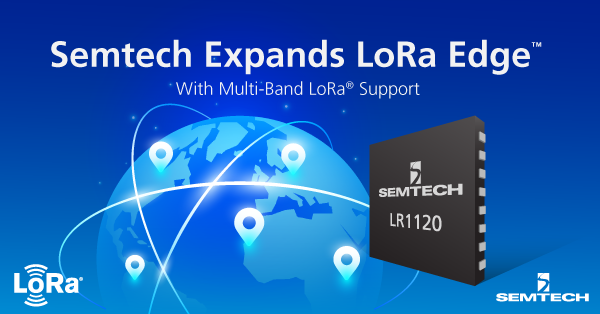 The increasing demand for intelligent, scalable and cost-effective global asset tracking solutions is a trend, which has been recently accelerated by the urgency to improve end-to-end supply chain performance, visibility and customer services.
Read More
Tags: LoRa, Wireless RF, IoT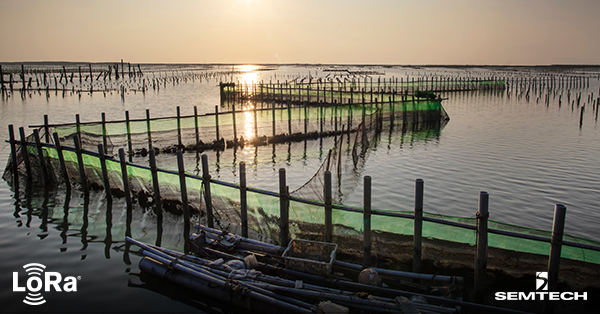 The New South Wales Department of Primary Industries (NSW DPI) launched its $6.7 million AUD Climate Smart Pilots project in 2018. The program trials digital technologies to improve the information generated for farmers regarding natural resources and climate variability across fisheries, horticulture and livestock sectors. As temperatures warm, rainfall regimes change and seasons shift, innovative Internet of Things (IoT) technology can provide early warnings, input control and new ways to manage farming systems.
Read More
Tags: LoRa, Smart Agriculture, Wireless RF, Smart Environment, IoT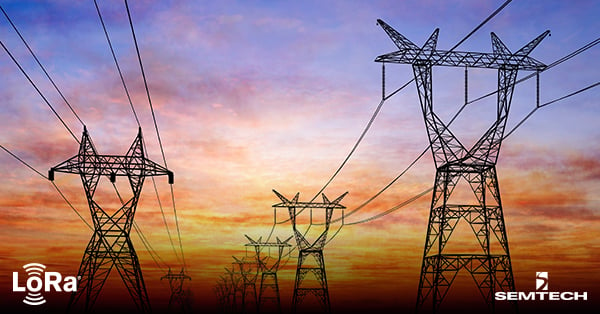 Data is at the heart of intelligent process automation, but where does that data come from? Collecting accurate data remotely has always been a challenge for utilities. This has led to fragmented data collection systems that restrict the use of data analytics at the scale necessary to make a real difference to the business and to consumers.
Read More
Tags: LoRa, Smart Utilities, Smart Cities, Wireless RF, Internet of Things, Smart Water Metering, Smart Electricity Metering, Smart Gas Metering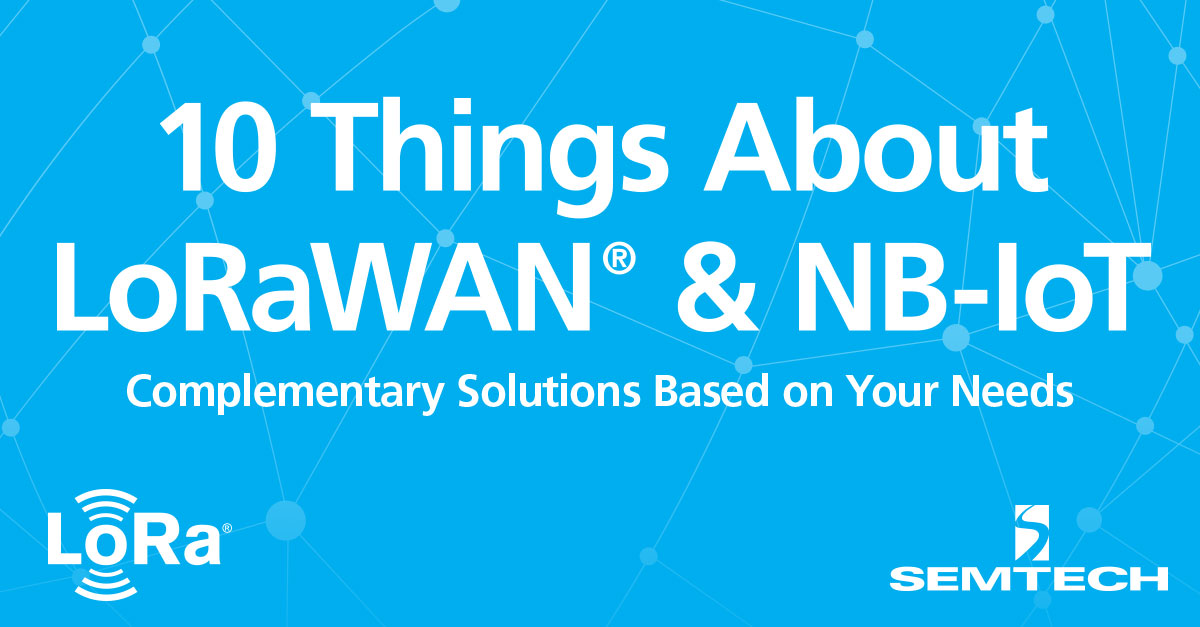 As the Internet of Things (IoT) continues to revolutionize the way we connect and interact with our devices, there are a number of network options on which to build smart solutions. The leading low power wide area networks (LPWANs) are LoRaWAN® and narrow band IoT (NB-IoT).
Read More
Tags: LoRa, Wireless RF, Internet of Things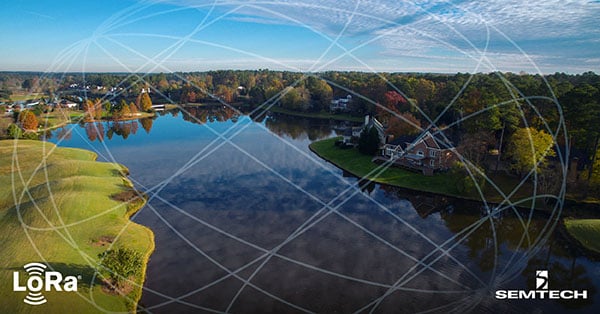 Located in Wake County, North Carolina, the Town of Cary is one of the smartest towns in the U.S. With more than 175,000 local residents, the Town of Cary has been committed to improving the lives of its local residents for more than a decade. In the summer of 2007, the Town enlisted the help of analytics systems and solutions provider SAS, also headquartered in Cary, to improve public safety and development services within the town.
Read More
Tags: LoRa, Smart Cities, Wireless RF, Internet of Things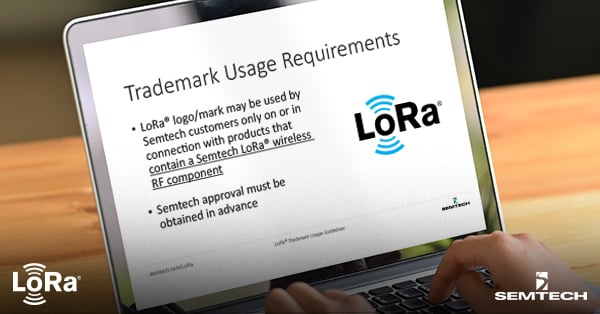 With the support of a vast and rapidly growing ecosystem, more and more companies are developing Internet of Things (IoT) solutions based on Semtech's LoRa® devices. There are hundreds of LoRa-enabled products and services currently available in Semtech's Catalog in the LoRa Developer Portal. Additionally, several members of the LoRaWAN® ecosystem offer online catalogs of solutions. Find a list of catalogs within the #ShopLoRaWAN blog.
Read More
Tags: LoRa, Wireless RF, Internet of Things
When our customers speak, we listen. This is why we're excited to announce some major changes and improvements to LoRa Cloud™. Most of the changes have been made to increase the user-friendliness and content visualization, as well as the efficiency and practicality of the pricing plan. The platform and the new payment model was launched on February 7, 2022. Read on to learn more!
Read More
Tags: LoRa, Wireless RF, Internet of Things, LoRa Cloud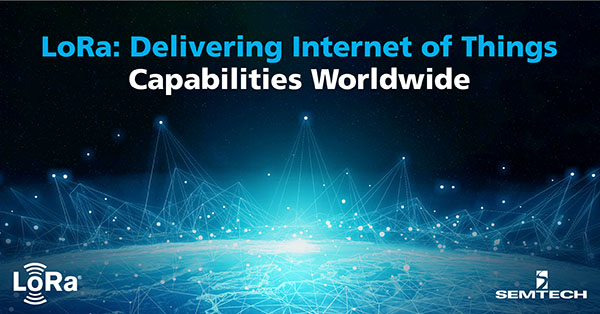 Estimates suggest that only 10% of the world's surface has terrestrial connectivity. To establish a truly connected planet with ubiquitous coverage for massive Internet of Things (IoT) deployments, we need to complement terrestrial networks with satellite connectivity, expanding coverage for demanding verticals. The LoRa Alliance® recently upgraded its guidelines to include Long Range Frequency Hopping Spread Spectrum (LR-FHSS) data rates for the LoRaWAN® standard. The LR-FHSS features significantly increase network capacity and reduce interference, facilitating new deployment opportunities across the globe.
Read More
Tags: LoRa, News, Wireless RF, Internet of Things, Space, Satellite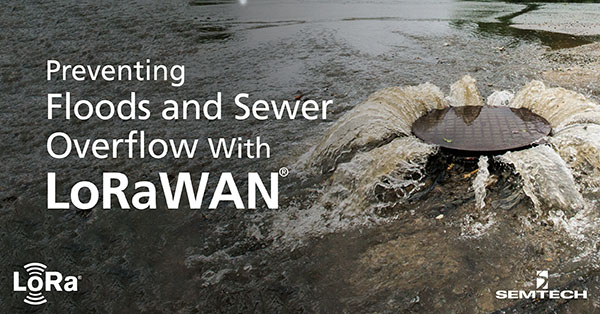 Climate Change and Flooding
Floods are the most common and deadly natural disaster in the United States. According to the Intergovernmental Panel on Climate Change (IPCC) special report on extremes, it is clear that climate change has detectably influenced several of the water-related variables that contribute to floods, such as more powerful storms, increased rainfall, more dramatic snowmelt, and rising sea levels. To protect our cities, we need accurate, reliable, real-time monitoring of potential flood conditions that will enable us to prevent loss of life and costly property damage.
Read More
Tags: LoRa, Smart Cities, Wireless RF, Internet of Things, Smart Environment, ESG