Systems Integrators are Key to Successful IoT Deployments
29 April 2020 / by Roelof Koopmans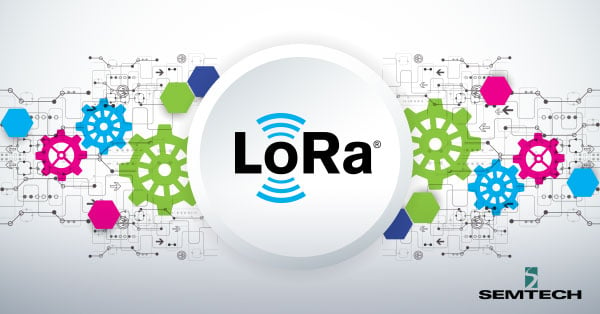 Enterprises are increasingly looking for ways to digitize processes and businesses. This trend started with the adoption of the Internet more than 20 years ago. First, eCommerce drove this trend, and later, Application Service Provisioning (ASP). Salesforce.com was one of the first companies to realize that large enterprises need customer relationship management (CRM) solutions for its mobile workforce that allow entering data remotely into one hosted instance instead of typical on-premise enterprise applications. With the emergence of larger Internet bandwidth, many new software solutions were provided from the Cloud, such as SAP and Microsoft Office applications. This digitization trend then extended to industrial environments with the strongly promoted vision of Industry 4.0. Enterprises realized that there is much to gain when combining the typical silos of IT and legacy OT (Operational Technology) with enormous potential to create more efficiency and quality in manufacturing processes.
From M2M to IoT
Another trend was the original Machine-to-Machine (M2M) communications movement, which evolved to include a broader set of data driven applications collectively termed the Internet of Things (IoT). In the early years, this was more like a vision than a reality, largely due to the lack of efficient ways to connect billions of "things" to Cloud-based applications. For some IoT applications, passive wireless technologies like RFID and NFC have filled this gap, however for solutions requiring range of anything more than a few meters, these technologies are insufficient. For longer range solutions, Cellular technologies have been the fallback solution for many years, yet for many applications, the increased cost and power requirements of Cellular are prohibitive. As a result, the potential of many use cases to drive return on investment (ROI), e.g., smart cities, smart agriculture, smart buildings, and smart asset tracking, has been limited by the lack of connectivity solutions that provide:
Long range device connectivity (in many cases, up to many kilometers)
Low power consumption, reducing cost of battery and replacement costs
Low cost sensors, enabling the deployment of the tens or hundreds of thousands of sensors
There are a few different long range wireless technologies that have emerged to meet these needs. One of them, based on Semtech's LoRa® devices, is LoRaWAN®, a global protocol managed by the LoRa Alliance®, and de facto standard for low power wide area network (LPWAN) IoT.
This open standard is used by thousands of sensor manufacturers and developers worldwide to provide connected products for IoT applications. In addition to its long range, power efficient and other characteristics, LoRaWAN also uniquely benefits from a private deployment model, allowing enterprise customers (or the Systems Integrators that support them) to easily build dedicated low cost private network-based IoT solutions without creating a dependency on either NB-IoT or Sigfox operators.
Systems Integrators Navigate Complex IoT Deployment
The IoT solutions market is one which is tailor made for Systems Integrators, where their expertise in navigating the complex range of technology choices available in the market today, to supporting complex integrations into existing "Systems of Record" (e.g., ERP, CRM, WMS, OT, etc.), creates multiple opportunities to add value to their clients' businesses. By building up a set of specialized skills Systems Integrators are often able to guide their clients through the development of their IoT strategy, conducting clearly defined Proof of Concepts (PoC) all the way through to full integration into existing back-end systems.
Involving a skilled Systems Integrator early in this process brings much needed skills in software architecture, cloud solutions, network, hardware, and security to better drive better project design and execution (factors that were identified by 98 percent of respondents in Libelium's 2019 IoT Survey as requirements for the successful development of IoT solutions). This alone mitigates the most common reasons cited for the failure of an IoT project: the drive by companies to conduct IoT solution development either in house or in partnership with a hardware manufacturer.
Even with the involvement of a skilled Systems Integrator, the most effective IoT deployments start with a clear view of business case, identifying how the data generated will improve business performance and drive ROI, and a clear development plan that identifies which systems need to be integrated and where to leverage internal resources versus those of the Systems Integrator. Here too, Systems Integrators play a vital role, helping their clients develop longer term plans that avoid IoT solutions becoming siloed, and helping them identify what tasks can most efficiently be outsourced versus new skills that must be learned, ultimately increasing the speed of solution deployment, reducing cost of ownership and driving higher ROI.
Selecting a System Integrator to Support Your Enterprise
Semtech believes that Systems Integrators have a critical role to play in the deployment of IoT solutions that drive real business results. We also believe that for Systems Integrators to have maximum impact they must have access to the latest developments in the LoRaWAN ecosystem and a dedicated support channel to provide ongoing support and guidance.
In response we have created a dedicated global System Integrators alliance team that works closely with our Systems Integrators ecosystem companies to provide technical support, hands on application engineering support and access to developer tools and training. This team also supports System Integrators with access to solution accelerators such as our Smart Building Reference Kit and Asset Tracking Reference Kit, LoRa Basics™, and LoRa Cloud™ services to leverage full functionalities of Semtech's recently released LoRa Edge™ platform (which includes simplified device management and provisioning as well as geolocation services based on LoRa, GPS and Wi-Fi scanning).
Just like any other aspect of the IoT market, domain knowledge is key, so Systems Integrators come in many shapes and sizes ranging from large tier-one organizations such as Capgemini, Accenture, PWC, Cognizant, and Tata to smaller geographic or companies focused on particular industry segments or even process technologies such as the Oil & Gas sectors. Selecting the right Systems Integrator with the right complementary fit of skills and resources is of course key and, here too, our System Integrator alliance team is active in supporting end customers in identifying and selecting the right Systems Integrator.
Semtech is here to help with a range of products, tools and services that are available now to help rapidly bring solutions to production. So don't delay, kick start your IoT project today and turn it into reality in partnership with a skilled Systems Integrator.
Semtech, the Semtech logo and LoRa are registered trademarks or service marks, and LoRa Basics, LoRa Cloud and LoRa Edge are trademarks or service marks, of Semtech Corporation or its affiliates.