Where to Buy LoRa-based Products & IoT Solutions Today
16 October 2018 / by Malcolm Green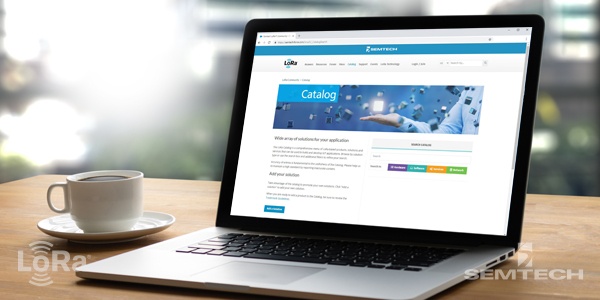 Semtech's LoRa® devices and wireless radio frequency technology (LoRa Technology) is a proven long-range, low-power solution for Internet of Things (IoT) that gives system integrators the necessary features to deploy interoperable IoT solutions worldwide. In 2019, it is expected that there will be over 70 countries with public LoRaWAN®-based networks deployed, and over 200,000 gateways globally, with the capacity to support over 1 billion end nodes*.
Semtech is a founding member of the LoRa Alliance® - a non-profit organization committed to the continued success of LoRa Technology and the LoRaWAN open standard. The LoRa Alliance offers a certification program for LoRaWAN-enabled products, which establishes the product in question is reliable and compliant with the LoRaWAN specification, as well as interoperable on any LoRaWAN-based network globally. Currently there are over 130 LoRaWAN certified products available in the LoRa Alliance's certified products catalog. Additionally, there are a countless number of other LoRa-based devices available on the market that have not yet been certified. All these products are easily implemented into existing infrastructure and networks to create reliable, and scalable IoT solutions.
Find Solutions Online Today
If you're a system integrator or an interested IoT enthusiast and are curious as to where to go to find LoRa products on the market, you're in luck! Below we will highlight several of the partners, their products, and link to their catalog for your convenience.
As a free platform available to IoT and M2M technologists, Semtech's LoRa Developer Portal is committed to providing members with exclusive resources, content and networking opportunities – all for free! The Semtech Catalog of LoRa-based Solutions allows one to search in hardware, software, services, and networks to find exactly what they're looking for, as well as features exclusive data sheets, and resources for all things LoRa!
*Data from Semtech Internal
Semtech, the Semtech logo, LoRa and LoRaWAN are registered trademarks or service marks of Semtech Corporation or its affiliates.