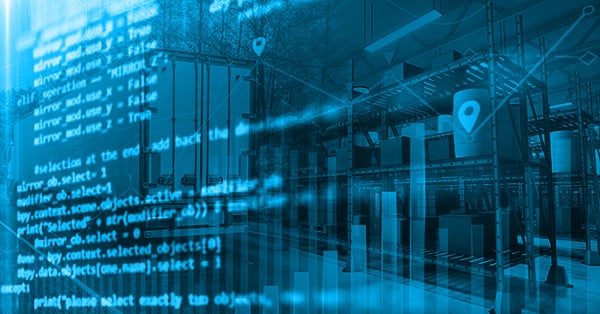 Buy Versus Build: Options for LoRa Cloud™ Geolocation Integrations
16 May 2022 / by Karthik Ranjan
Implementing a Semtech LoRa Cloud™ geolocation application may be simpler than you think. Semtech, together with valuable Internet of Things (IoT) ecosystem players, offers the resources to help. In this article we explain both build and buy options to arrive at a full asset tracking application, which incorporates LoRa Cloud, to address your specific use case.
Choosing the Right Hardware
Before even discussing Cloud services, all asset tracking solutions must start with physical hardware. In this case: asset trackers. There are various factors when considering the hardware that is the right fit for your application. Will the tracker be required to track items outdoors? Will it need to operate in extreme temperatures (e.g., -40°C/°F)? Will it need to be ruggedized and require ingress protection? If so, at what level? How long does the battery need to last before being charged or replaced?
To choose the right hardware for the job, Semtech works with trusted hardware manufacturers that provide multiple options, as listed below. (Note: This list is sure to grow as the ecosystem grows.)
Hardware Manufacturers:
Buying or Building Your LoRa Cloud Application
After choosing a hardware option, the next step is building a software/Cloud solution to address your use case. Building an asset tracking cloud application requires access to a skilled development team that can stitch together multiple Cloud services. These include network integration, Internet of Things (IoT) device management, digital twins, databases, map services, and applications. Building a Cloud application also involves using a modern Cloud service, such as Amazon Web Services, Microsoft Azure, or Tencent, all of which offer many of these LoRa Cloud-compatible building blocks.
Customers who don't have this talent in-house can either choose to work with a Solution Provider (SP) that provides turnkey hardware and software service, or a Systems Integrator (SI) that can custom-build an application to their own specifications. Semtech collaborates with SIs and professional services, such as TensorIoT, and AWS Professional Services, that have direct experience integrating LoRa Cloud services, and that can help customers build their applications.
Semtech offers several resources (listed below) to help you be successful whether you choose to buy or build your application.
Buying an Application
When buying an application, you'll need to consider a variety of options, including Cloud Services Providers, Professional Services & Systems Integrators, and Solution providers.
Cloud Services Providers &
Application Enablement Platforms

:
Professional Services & Systems Integrators:
Solution Providers: