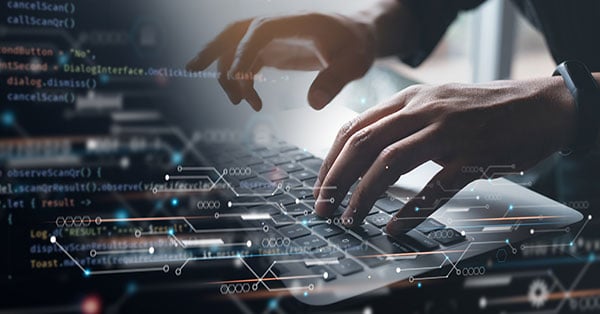 LoRa Edge™: A Revolution in LPWAN Technology
23 March 2020 / by Pedro Herrera
Looking to scale-up your business by implementing affordable asset management solutions that can last for years, without wasting time and money recharging or replacing batteries?
Looking for asset tracking solutions that can provide robust end-to-end security without compromising system integrity, all in a single design that can support both indoor and outdoor applications?
Wait no longer.
Semtech is proud to offer the new LoRa Edge™ portfolio of products. First up is a new solution destined to revolutionize the development of Internet of Things (IoT) devices that will be used for asset management applications. Built on the LR1110 chip, this LoRa Edge offering includes a low-power LoRa® transceiver and integrated GNSS and Wi-Fi scanning technologies, along with a unique architecture that enables asset tracking via a Cloud-based geolocation server.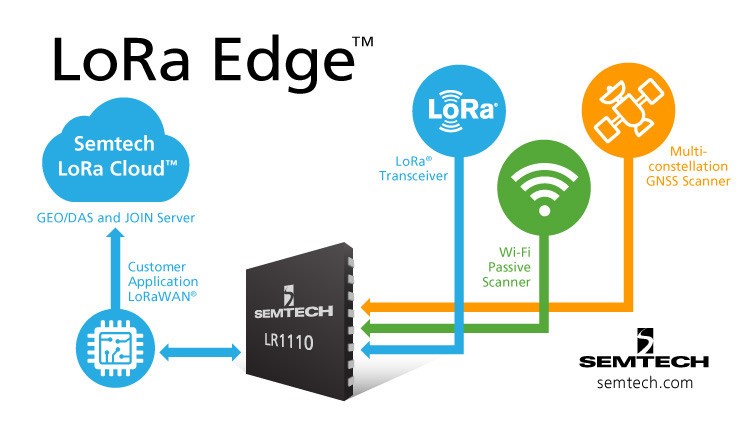 Figure 1: An Overview of LoRa Edge
This novel approach makes it possible for customers to provide both indoor and outdoor solutions using a single versatile design. This integration of technologies reduces the complexity of device design, while also reducing the bill of materials (BOM) cost, all by eliminating the need to add separate GNSS and Wi-Fi components.
Let's take asset management solution as an example. Customers developing asset tracking applications typically use conventional GPS and/or Wi-Fi –based devices. Each of these devices may have different power management and integration requirements, which makes the solution expensive because of the need to use multiple ICs.
Customers are also forced to design high-density layer PCBs to accommodate these multiple ICs. Additionally, for locating assets via Wi-Fi, customers must procure an external location database, which can increase cost and integration complexity even further.
How LoRa Edge Makes a Difference
LoRa Edge LR1110 helps customers overcome these challenges thanks to a smart integration of a LoRa transceiver, a GNSS scanner, and a Wi-Fi passive scanner all on a small 5x5mm QFN32 pin package.
An innovative device-to-cloud architecture, which has been designed from the ground-up to reduce power consumption, enables a unique implementation of GNSS and Wi-Fi scanning functions on the device. By eliminating modulators and demodulators, typically a part of conventional GPS and Wi-Fi chips, both costs and power consumption are reduced when using the new LoRa Edge LR1110 chips. With LoRa Edge LR1110 devices, the power-hungry calculation of the a device's location is done in the Cloud, enabling customers to find the best balance between power consumption and position accuracy, as described in Figure 2 and Figure 3.
Figure 2: LoRa edge LR1110 Position Solver Explained: GNSS and Assisted Mode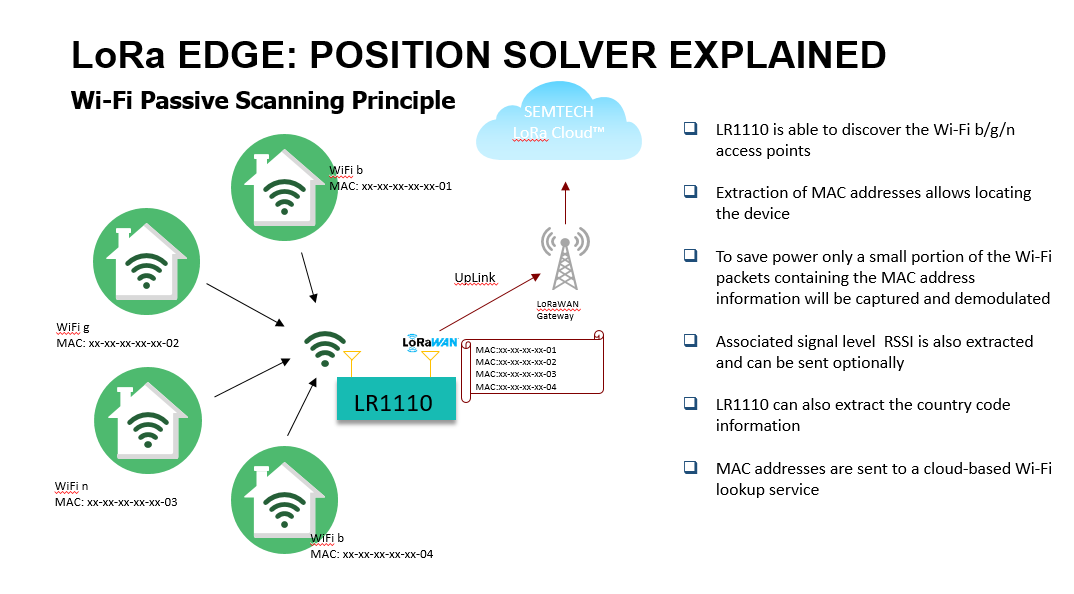 Figure 3: LoRa edge LR1110 Position Solver Explained: Wi-Fi Scanning
With LoRa Edge LR1110, Semtech now provides an end to end solution for creating an asset management application, from the device through to LoRa Cloud™, which provides the geolocation services needed for managing the assets in question.
Furthermore, LoRa Cloud™ geolocation services provide easy-to-use and cost-effective TDOA, GNSS, and Wi-Fi-based location calculations. By placing these calculations in the Cloud, Semtech has dramatically reduced device power requirements, improving asset management efficiency.
Think of it this way: a conventional GPS solution consumes approximately 20uA in standby mode, and power consumption when determining the location of an asset is about 20 to 26 mA. In contrast, LR1110 standby power consumption is no more than two uA in typical conditions, thus reducing power consumption by 10 times. When acquiring location signals, power consumption is 5 to 10 mA, a 50 percent reduction in power consumption.
LoRa Edge Security
The LR1110 chip is also highly secure. Given its best-in-class key provisioning at the point of manufacture (using a highly-secure hardware module), and a highly secure join process, LoRa Edge further simplifies the development of IoT solutions that adhere to customers' exacting expectations regarding device and network security. Even better, given this new security model, customers don't need to augment their asset management solutions by implementing costly security processes or additional security hardware.
Once the device is pre-provisioned with security keys during the manufacturing process, derived keys are sent to the LoRa Cloud, making sure that keys are never exposed. Customers can use such pre-provisioned keys using LR1110 cryptographic engine which protects confidential information such as encryption keys, against unauthorized access. Moreover, LR1110 also supports hardware AES-128 encryption and decryption, and the crypto engine can store the network key (NwkKey) and application key (AppKey), as defined in the LoRaWAN® specification.
Semtech, the Semtech logo and LoRa® are registered trademarks or service marks, and LoRa Edge and LoRa Cloud are trademarks or service marks of Semtech Corporation or its affiliates.