Accelerate Your IoT Development with Semtech, AWS & TensorIoT
02 September 2020 / by Steven Hegenderfer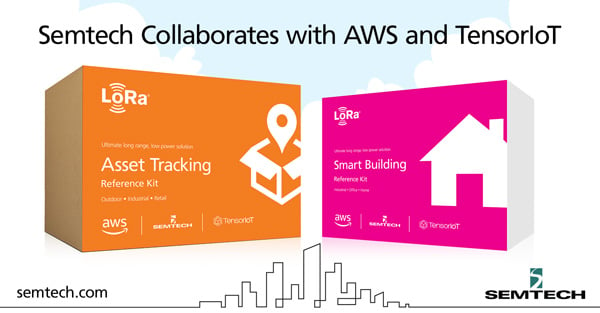 Semtech recently announced the availability of two new Internet of Things (IoT) kits designed to accelerate the development of smarter, more efficient solutions for Enterprises and Systems Integrators. The Smart Building and Asset Tracking Kits are the result of collaboration between Semtech and IoT ecosystem leaders, Amazon Web Services (AWS) and TensorIoT, and offer the smart integration of Semtech's LoRa® devices and the LoRaWAN® protocol with AWS's leading IoT services. Systems Integrators and Enterprises can now leverage AWS IoT and key native services to accelerate the production lifecycle of their applications. The kits are the first vertical market product offerings based on the LoRaWAN protocol that utilize AWS IoT Core and a serverless architecture.
What's in the Box?
Each kit contains a variety of high quality sensors and gateways from Browan to get your application up and running quickly. Specifically, the kits include:
Devices based on the LoRaWAN protocol (long battery life, enhanced distance/coverage and a proven protocol), combined with the advanced resources of AWS
Dashboards built on AWS, which are open-sourced and completely customizable
Functionality allowing the simple scalability of your application
The Smart Building and Asset Tracking Kits were designed with scalability of the IoT application in mind, and were built entirely upon AWS's scalable infrastructure and IoT stack. TensorIoT developed the kit's Cloud-based dashboards using AWS IoT Core, AWS IoT Core Rules Engine, AWS IoT Gateway, AWS Lambda, and AWS IoT Device Shadow to enable a simple sensor management and "out-of-the-box experience."
Advantages
In addition to the hardware, the kits enable end users to deploy quickly and demonstrate the value of LoRa-based IoT.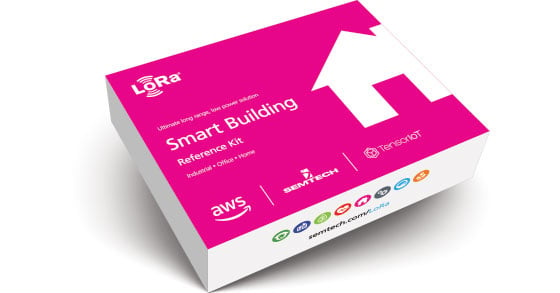 The Smart Building Kit addresses the needs of today's commercial real estate use cases by allowing users to monitor doors and windows, desk and room presence, environmental conditions, and detect water intrusion in near-real time accessible via the Cloud from anywhere. The portable nature of the kit allows users to deploy applications quickly and assess the completeness of building network coverage, two benefits which are becoming increasingly important as building managers seek to create safer, healthier spaces amid the ongoing COVID-19 pandemic. Read more about the benefits of LoRa devices for enabling a safer world on the COVID-19 LoRa applications page.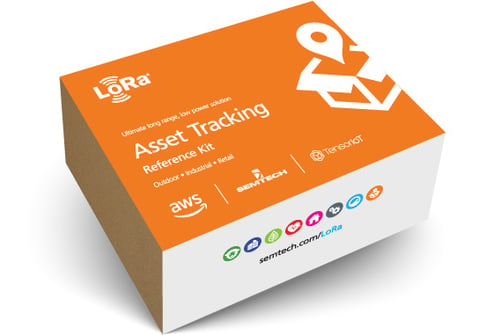 The Asset Tracking Kit allows users to track assets up to miles from a specific location. For large-scale shipping and logistics use cases, this can enable a simple time- and cost-saving automation of asset inventory available on site. Data from the GPS-enabled industrial trackers delivers a comprehensive view of asset location down to the individual pallet, container or vehicle. This empowers managers to leverage LoRaWAN networks and monitor assets through the supply chain from manufacturer to end-user, including while in transit.
Looking to learn more about the new kits? Visit the TensorIoT website for more information, including where to purchase the kits and a setup and deployment guide for each. The kits are available for purchase from Digi-Key, Mouser and Amazon.com.
Additionally, Semtech, AWS and TensorIoT will be hosting two upcoming webinars taking place September 10, 2020 (Smart Building Kit), and September 17, 2020 (Asset Tracking Kit). Visit the events page to register.
Semtech, the Semtech logo and LoRa are registered trademarks or service marks of Semtech Corporation or its affiliates.