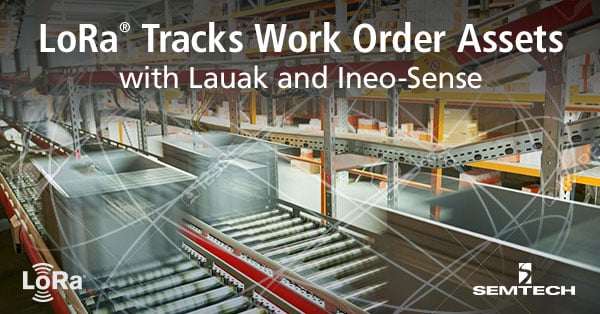 Lauak Group is a major aviation industry supplier with headquarters in the southwest of France at Hasparren-Ayherre in the French Basque Country, with factories in Portugal, Canada, Mexico and India. In the Basque language, "Lauak" means "the four," representing the four factories that merged when the organization was created. Lauak Group's esteemed customer list includes Airbus, Bombardier, Dassault, Embraer, Safran, and many more.
On July 9, 2019, Lauak opened its doors for a factory visit and testimony about the benefits of the facility's smart asset tracking solution based on Semtech's LoRa® devices and the LoRaWAN® protocol. The LoRa-based Internet of Things (IoT) solutions are provided by Ineo-sense, a developer of intelligent and autonomous sensors for Internet of Things (IoT) applications, and are deployed on 14,000 transport boxes throughout Lauak campuses. I had the honor to represent Semtech as provider of LoRa devices, and partner of Ineo-sense, to see how LoRa-based solutions for industrial asset tracking work in the field to create smarter solutions for enterprise users.
Thank you so much to Mikel Charritton (Lauak CEO), Cédric Lynam (Lauak Head of Digitalization) and Olivier Guilbaud (Ineo-sense CEO) for organizing this visit!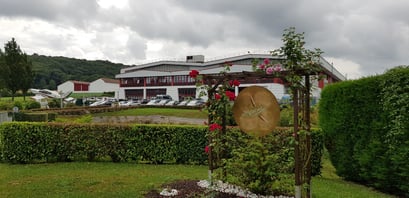 Figure 1 – Lauak headquarters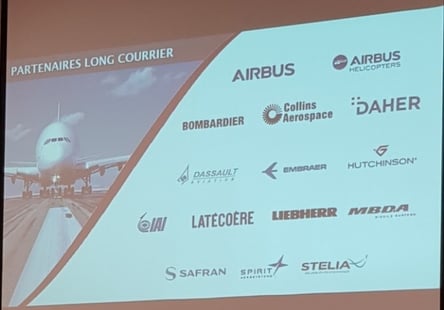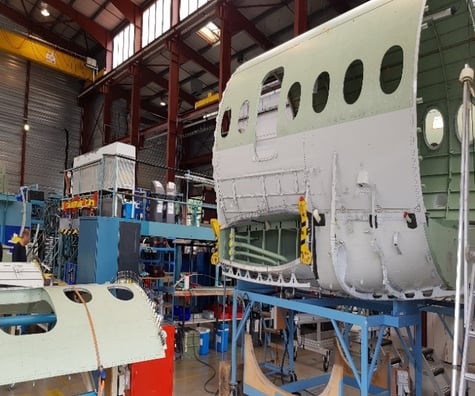 Figure 2 – Some Lauak customers (top) and one example of a Dassault aircraft section Lauak is producing (bottom)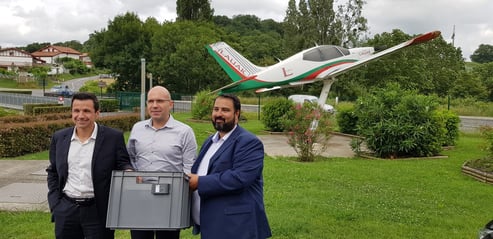 Figure 3 – From left to right: Mikel Charritton, Olivier Guilbaud and Cédric Lynam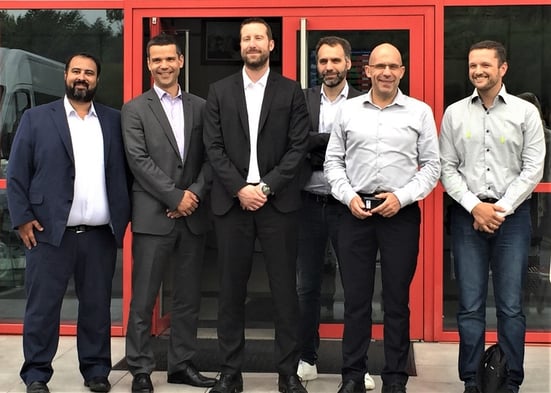 Figure 4 – From left to right Cédric Lynam (Lauak), Pierre Gelpí (Semtech), Thomas Lejal (Ineo-sense), Julien Mouret (Actifin), Olivier Guilbaud (Ineo-sense) and Emmanuel Salles (Ineo-sense)
Lauak's Assembly Site: LoRa-based Asset Management in Practice
LoRaWAN network coverage at the Lauak site is provided both indoors and outdoors via private network. There are four buildings up to 10,000 square meters each. One of the LoRa-based indoor gateways is shown in the following photo. Attached to the ceiling with Ethernet backhaul, the gateway provides hundreds of meters of coverage throughout the inside and outside of the building.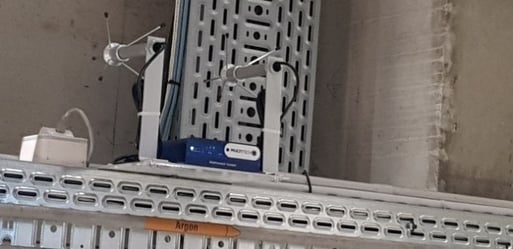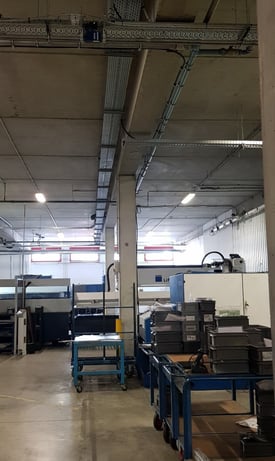 Figure 5 – Installation of one of the indoor gateways on the ceiling (top) and a close-up of the gateway (bottom)
LoRaWAN is the most cost effective networking infrastructure to provide coverage and geolocation capabilities both indoors and outdoors. For Lauak, this is particularly important as geolocation of the grey boxes containing expensive, often irreplaceable parts for many work orders, prevents misplacement. These boxes also travel between buildings and throughout the campus via the mini-train shown below; as such, Lauak's private LoRaWAN-based coverage and tracking applications play a large role in the facilities' day-to-day operations.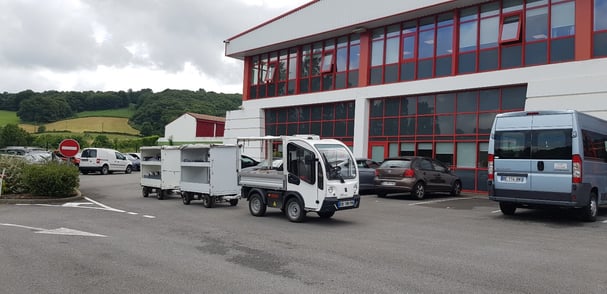 Figure 6 – The Lauak mini-train transporting the work order boxes between different buildings
Before deciding to implement this solution, Lauak tested other IoT technologies and only LoRa convinced them. During the decision making process, they provided workers with device samples for evaluation as to how to integrate this solution and bring increased efficiency to the work environment. As IoT and digitalization bring changes in the work process, a key step is working with employees to bring a smooth and accepted transition to working with the technology.
Lauak employees at the facility are trained to the easy pairing and unpairing process between the box sensor and work order. As many indoor zoning sensors (zoners) have been installed as the number of zones they have in the factory, each one corresponding to one type of manufacturing (forming, welding, assembly). The zoners are battery powered so they can even be moving, for example attached to rolls to minimize the handling effort from workers compared to shelves.
The main outcome of the solution is the automated inventory of the work orders against these zones. This is updated every 15 minutes on-screen (up left part of the next picture) with different colors corresponding to the status and priority of the work order. When looking for the next work order, employees have the ability to remotely activate an LED blinker on the box in question to ease in its location, and reduce search time at least 20 percent. This ultimately results in more accurate lead-time prediction and improved service for customers.
If by mistake one box would be outside the coverage area, Ineo-sense also provides a recovery device that is able to "sniff" the signal strength and provide real-time information about an operator's distance from the device.
With its smart LoRa-based solutions, Lauak – "the four" in Basque – also means Industry 4.0!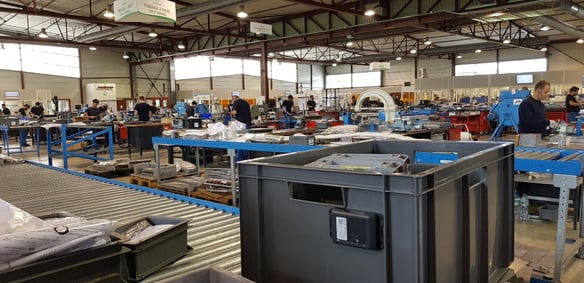 Figure 7 – Work order boxes tagged with LoRa-based indoor trackers from Ineo-Sense
The Lauak and Ineo-sense use case was featured in a new Semtech application brief. Download the this use case for more information on the deployment and scale of this innovative project.
LoRa devices and the LoRaWAN protocol make it easy and affordable for smart supply chain and logistics to track highly valued assets in transit. Looking to learn more about the many uses of LoRa in smart asset management and logistics, and many other vertical markets? Explore an expansive list of LoRa-based use cases on the Semtech website.
Semtech, the Semtech logo, LoRa, and LoRaWAN are registered trademarks or service marks of Semtech Corporation or its affiliates.