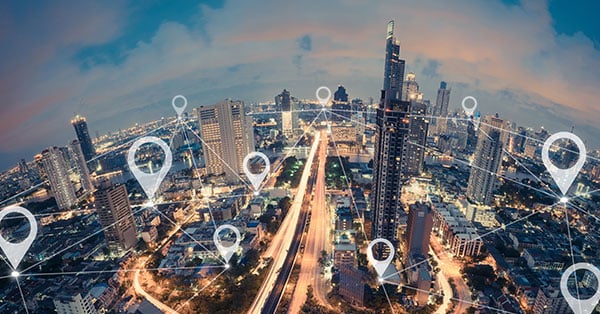 How Semtech's LoRa EdgeTM Platform and AWS IoT Services Are Collaborating to Solve Supply Chain Challenges
19 September 2023 / by Cossette Palomino
The collaboration between Semtech's LoRa EdgeTM platform and AWS IoT services unlocks new possibilities in supply chains and logistics asset tracking.
According to a survey conducted by Cleo, 85% of companies experience financial losses due to integration issues within their supply chains. Shockingly, 24% of those companies are losing $500k or more annually, while 14% report losses exceeding $1 million annually. This represents a 40% increase in companies facing such significant losses compared to the previous year.
The survey identifies outdated integration systems and poor business process integration as the main culprits. Nearly half (49%) of businesses lack visibility into crucial integration points across their operations, hindering their understanding of what's truly happening.
Companies are divided on whether the blame lies with their own integration technology, process deficiencies, or business partners. On the other hand, 66% of businesses surveyed in 2020 believe that ecosystem integration technology can lead to cost savings and improved profitability.
Simplifying Geolocation Applications
Semtech, the leading provider of LoRa®, an ultra-low-power long-range wireless technology, has partnered with AWS, a renowned cloud services provider for Internet of Things (IoT)- applications, to simplify the development of scalable geolocation applications from end to end. This collaboration eliminates the complexities associated with integrating services and IoT devices.
The solution involves AWS IoT Core for LoRaWAN, AWS IoT Core for Amazon Sidewalk, and LoRa Edge silicon, which leverages AWS IoT Core Device Location, a feature of AWS IoT Core that supports cloud-assisted geolocation capability. Combined with the Asset Tracking IoT device optimized for highly efficient battery consumption, indoor and outdoor operation, and exceptional radio performance, it empowers companies to create low-cost, easy-to-deploy and operate asset tracking solutions with 5+ years of battery life and outdoor coverage 3-10 km depending on LoRaWAN radio channel . Additionally, businesses can take advantage of AWS's comprehensive portfolio of over 200 services to build complete solutions that can be tailored to your business needs.
AWS IoT Core Device Location enables the conversion of GNSS and WiFi scans from Asset Trackers based on the Semtech LoRa Edge technology . It produces the Asset Tacker latitude and longitude.. This approach provides accurate asset location information, facilitating the development of tracking, geofencing, and mapping solutions within the AWS Services, with minimal effort, time, risk, and cost.
The flexibility of AWS IoT Core Device Location allows seamless integration with multiple AWS Services, supporting you in creating of highly scalable applications. For instance:
• Monitoring the location and health status of livestock by integrating machine learning models running in Amazon SageMaker, a service that you can use to prepare data and build, train, and deploy machine learning (ML) models for any use case with fully managed infrastructure, tools, and workflows.
• Creating an alerting application to prevent asset theft by combining AWS IoT Core Device Location with Amazon Location Service geofencing, alarms, and notifications.
All the necessary services are available within a single platform, eliminating the need for multiple providers.
The integration of Semtech's LoRa Edge technology into an expanding range of devices is ushering in a new era of geolocation applications for asset tracking, people-safety monitoring, e-bike location, and animal management. This integration allows asset tracking solutions to leverage the latest advancements in long-range, low-power connectivity provided by Semtech's LoRa Edge platform.
By combining LoRa Edge devices with AWS IoT Core Device Location, the development of large-scale geolocation applications becomes straightforward:
1. Select the appropriate Asset Tracker devices based on the Semtech LoRa Edge technology for your specific application.
2. Leverage AWS IoT Core Device Location to obtain raw location data and convert it into latitude and longitude coordinates.
3. Integrate with Amazon Location Service to visualize this valuable information into your application, tailored to your specific use case.
By sending geolocation data from LoRa Edge devices to AWS IoT Core Device Location, businesses can seamlessly use other relevant AWS services to build complete asset tracking solutions. They also have the flexibility to choose the proper asset tracking device for their application from various compatible tracker devices like Asiczen, Browan, Milesight, Miromico, Moko, Seeed, Tachibana, and TEKTELIC to name a few. This approach helps businesses eliminate financial losses caused by supply chain integration issues.
Interested in Learning More?
Watch our webinar "Ultra Low Power Asset Tracking with Semtech, AWS and TETEKLIC" where AWS, in collaboration with TEKTELIC, will discuss how TEKTELIC, Semtech's LoRa Edge and AWS IoT services can help solve geolocation challenges and put your solution on the map.
Semtech and LoRa are registered trademarks or service marks, and LoRa Edge is a trademark or service mark, of Semtech Corporation or its subsidiaries.