LoRa® Devices Are Leading IoT Adoption
27 May 2020 / by Marc Pégulu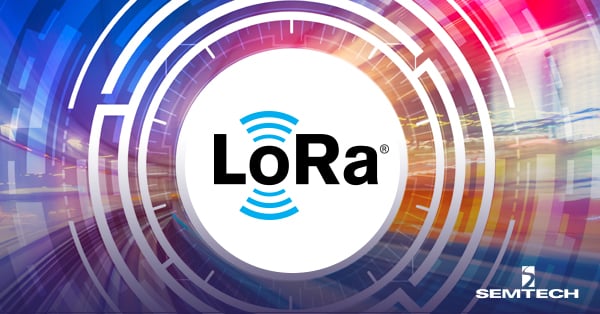 As new Internet of Things (IoT) solutions become available across industries and applications, technology decision makers are on the front lines leading the digital transformation. IoT solutions have become necessary to improve operational efficiency, increase data security and scale as each and every business works to remain competitive. IT decision makers and systems integrators are tasked with not only recommending the best IoT solutions, but also driving the transition to reliable and cost-effective technology.
LoRa® devices and the LoRaWAN® protocol continue to make headlines as more and more technical teams review available IoT platforms and their respective capabilities. LoRa devices have quickly become a leading choice to enable IoT applications over long distances using a fraction of the power other platforms require.
Reliable Connectivity for Every Industry
There are several connectivity options available for IoT, but a crucial aspect for many applications is network reach. Early IoT adopters used Cellular, Bluetooth and Wi-Fi connectivity successfully, but none of those platforms are capable of the long ranges many IoT applications require. For this reason, IoT decision makers choose low power wide area networks (LPWANs) for their ability to wirelessly transmit information across a wide area with minimal power requirements.
Information Age reports LoRaWAN networks reliably support more than 600 different IoT use cases around the world. Wireless LoRa-based sensors boast an incredible 10+ years of reliable battery life at ranges up to 20km with easy setup and maintenance. LoRaWAN networks are affordable to set up and operate, allowing for low power, bi-directional data transmission in smart building and smart city applications. Due to the minimal power requirements, roughly 1,000 LoRa-based sensors can pair with a single LoRa-based gateway.
LoRa devices also empower users with the scalability to connect existing infrastructure and transmit information in dense environments.
Read more about the reliability of LoRa devices >>
LoRaWAN is Designed for Security
With smarter solutions being built into every aspect of business, network security is of extreme importance. Networks need to both run reliably and proactively defend against breaches and malicious attacks.
The LoRaWAN protocol is uniquely designed with security at its core so that only genuine and authorized devices can successfully connect to genuine and authorized LoRaWAN networks. This end-to-end encryption provides a globally unique identifier for each network and requires a valid 128-bit AES key and identifier from every connected device.
Read more about data encryption and key management >>
Simple, Affordable Adoption
IoT solutions improve operational efficiency and streamline processes, but it is essential to consider the associated setup and long-term maintenance costs. This is why enterprises are rapidly adopting LPWANs.
Global Market Insights estimates LPWAN adoption will grow more than 60 percent over the next five years as businesses incorporate IoT solutions. While some LPWANs are still Cellular-based, the unlicensed spectrum of LoRaWAN best fulfills the needs for low power and high data capacity. Among the LPWANs available, A&S Magazine has identified LoRaWAN as an extremely cost effective option.
Read why LoRa is leading IoT adoption >>
LoRa Devices are Ideal for IoT Transformation
With so many connectivity options, it is essential to choose the right technology to maintain secure and reliable connections between devices and servers. It is equally important to implement a solution that will scale as technology continues to change and develop.
Are you interested in learning more about how to integrate LoRa devices for your needs? We invite you to join the LoRa Developer Portal to connect with like-minded people, working together to implement next-generation IoT applications.
Semtech, the Semtech logo and LoRa are registered trademarks or service marks of Semtech Corporation or its affiliates.