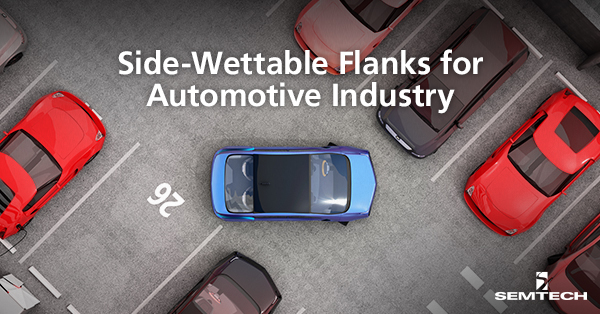 Since its initiation in the early 20th century, the automotive industry has evolved significantly, adopting many innovations, changes and adaptations. Modern cars feature sophisticated capabilities such as the backup camera, a full-featured infotainment system, smartphone docks, GPS navigation, Bluetooth connectivity, and several other advanced features. Not only that, some of the recent car models are capable of autonomous driving, forward and rear collision detection, and autonomous parking. It is easily imaginable that the numbers of electronic components used in a vehicle are proliferating. At the same time, the requirement for miniaturization of the electronic components is becoming critical to make space for new components.

The semiconductor industry is producing leadless packages of integrated circuits (ICs) to make room for the enormous number of electronic components and meet modern-day vehicles' safety and reliability requirements. A big challenge is the lack of visibility of the solder joints on the printed circuit boards (PCBs) during the post package assembly process. The connections are beneath the package and are not visible from the top and the side. So you cannot say for sure if the IC is adequately bonded to the PCB or not. Original equipment manufacturers (OEMs) have been using X-ray machines to detect unreliable solder joints. It is expensive and time-consuming to do so.

Moreover, this has not proven effective with multilayer boards or boards with complex layouts and routing procedures. Each vehicle PCB has to go through a strict automatic visual inspection (AVI) post assembly to comply with safety and reliability standards. The goal is to ensure that every electrical joint is adequately soldered and connections are reliable.