Recent Posts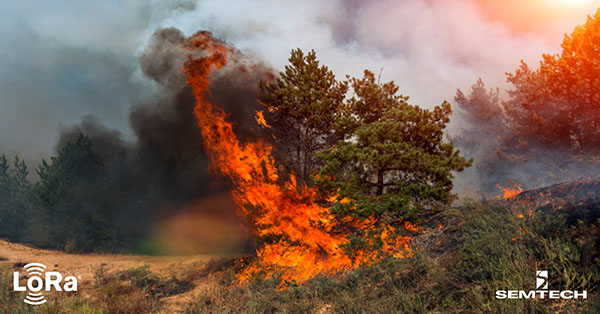 The devastation caused by wildfires makes headlines every year, and continues to worsen. Wildfires cause not only enormous humanitarian and economic hardship, but also have a massive environmental impact. In addition to destroying animal and plant life, wildfires emit between 5 and 30 tons of carbon per hectare. All of the land that burns globally in an average year adds 13 billion metric tons of additional carbon in the atmosphere annually, a significant contribution to climate change.
Read More
Tags: LoRa, Wireless RF, Internet of Things, Smart Environment, ESG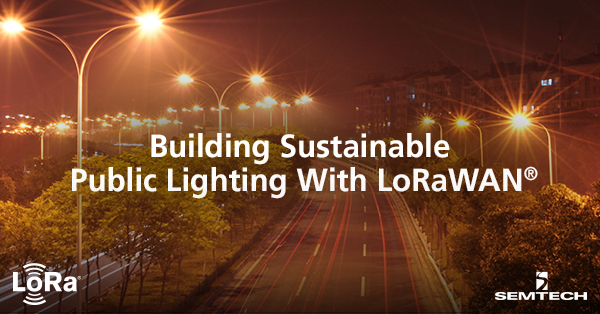 Semtech drives global change by creating innovative technology that facilitates a smarter, cleaner and more connected planet. Specifically, Internet of Things (IoT) applications leveraging Semtech's LoRa® devices and the LoRaWAN® standard enable a wide range of solutions that improve efficiency and reduce waste.
Read More
Tags: LoRa, Smart Cities, Wireless RF, Internet of Things, ESG, Smart Lighting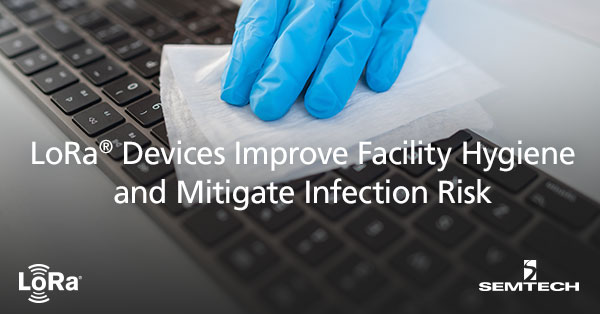 The COVID-19 pandemic has significantly raised facility hygiene awareness among enterprises across the globe. As businesses reopen and resume operation, enhanced cleaning and disinfecting practices have been instituted to address the health and safety of workers, tenants, customers, and others who pass through facilities. The Internet of Things (IoT) and Semtech's LoRa® devices have emerged as the building blocks enabling safe and secure workplace solutions – allowing companies to adapt and maintain new levels of hygiene.
Read More
Tags: LoRa, Wireless RF, Internet of Things, COVID-19, ESG