Back Down to Earth: Semtech and Lacuna Receiving Messages from Space
15 February 2018 / by Rob Spurrett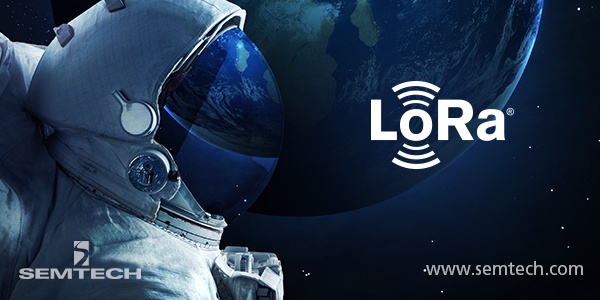 I've been to far too many conferences over the years and usually return home to report a few narrow bands of interest interspersed over a wide band of noise. But I can easily say that this was the most exhilarating conference I have attended in recent years. Full stop.
The Things Network (TTN) was started two years ago by Wienke Giezeman and Johan Stokking and has become a tremendous success, spreading their concept of 'Let's build this thing together' based on their open standard LoRaWAN®-based gateways. TTN has gained tremendous traction, now with over 30,000 active developers, and close to 3,000 gateways deployed across 90 countries. (No matter what I write here, it will be quickly out of date). Over 600 lucky developers were at this first conference and I am sure they will be proud to claim 'I was there' as it (gains further momentum each year forward).
So what makes the TTN community special? Firstly, the culture of TTN is very much 'less talking, more doing' and this was in evidence at the conference. To quote Wienke, 'We don't want booths, we want workshops and teach-ins' so developers can get down and dirty with the latest technology.
Find tools for LoRa-based developers in Semtech's developer portal:
Secondly, whilst that may give the impression of a maker conference for 'hobbyists', it was far from that. The calibre of the keynote presentations and speakers was exceptional, and the workshops were dense with users figuring out real solutions, in real-time with the kit manufacturers. Whilst the debate about the best IoT protocol rages on amongst the large players, the 500+ members of the LoRa Alliance®, quietly press on with 'doing not talking' in getting their system out into the wild!
The Internet of Things is an incredibly hyped thing, and to paraphrase TTN, at the moment it is like a main street without any shops. Here I witnessed a developer community building out the malls to make use of thriving distribution network. Anyway, enough of the gushing – thank you TTN – you did a great job!
For Lacuna it was also a landmark moment in our development. We got to reveal what we have been doing (and not yet talking much about). First up, one of our key collaborators, and one of the architects of Semtech's LoRa® devices and wireless radio frequency technology (LoRa Technology), Nicolas Sornin did his keynote on the future direction of LoRa under his leadership at Semtech, during which we got a hint at what was coming later in his 'pet project'. The video of his talk is available here.

Nicolas Sornin presenting on the Future of LoRa and his 'favourite project'.
Next up, our CTO, Thomas Telkamp, explained our mission to extend the LoRaWAN network by providing satellite connectivity to fill those voids between the terrestrial gateways helping to ensure global coverage. His full talk will be available shortly (the link will be in the comments below and on our Twitter site when it is published shortly). We will be using a constellation of polar orbiting low-earth orbiting satellites to receive messages from sensors integrated with LoRa Technology on the ground. At about 500km above the ground, the satellites circle over the poles of the earth every 100 minutes and as the earth revolves below them, they cover the whole globe.

Thomas Telkamp introducing Lacuna Space and satellite IoT connectivity.
To follow the theme of the conference of 'more doing, less talking' Thomas also did a latter presentation including a live-demo of satellite reception. And the demo gods answered our prayers and it all worked. Throughout the conference, we borrowed the Norsat-2 satellite, thanks to our friends at Space Norway, Norwegian Space Centre, and ESA, and for a short period TTNSat-1 was born! From this satellite we transmitted a LoRa-based message as the satellite passed over the conference. We located receivers based on the standard Semtech chip on the roof of the conference building and also the TU Delft, and each time the satellite came into view, we printed it out on a 60-year old telex machine (see picture below and in action here). Thanks to our friends Dario Buma, Marc Buma, Nicolas Sornin, Stefano Speretta, Bart Root, Frank Olaf Sem-Jacobsen, Lars Løge, Hans-Christian Haughli, Nader Alagha, Frank Zeppenfeldt for making this awesome project happen.

The Past, Present and Future!
Why do that you may ask? Well, it proved to be a nice demo of old and new tech and as we came to realize, some of the younger participants didn't even know what a telex machine was so had fun figuring out the analogy between its moving mechanical parts and the computer equivalents! OK it wasn't quite the same as launching a Tesla Roadster to Mars, but we had fun, and thousands of people have viewed it on-line afterwards. For those that want to know more about the details, we will do a later blog, and Thomas' second video will be online later. It was a very tangible demonstration of the robustness of the LoRaWAN radio protocol and will be remembered by many as the point when it was unleashed on a truly global commercial scale.
So that's far too much 'talking' for now – back to some 'doing'.
Rob
P.S. If you are interested in participating in our beta-service trials later this year, then register at our website and in the meantime, keep your eyes peeled on our social media channels (Twitter, LinkedIn) for some exciting announcements over the coming weeks.
The original posting of this blog can be found on the Lacuna Space website.
Find tools for LoRa-based developers in Semtech's developer portal:
Semtech, the Semtech logo and LoRa are registered trademarks or service marks of Semtech Corporation.