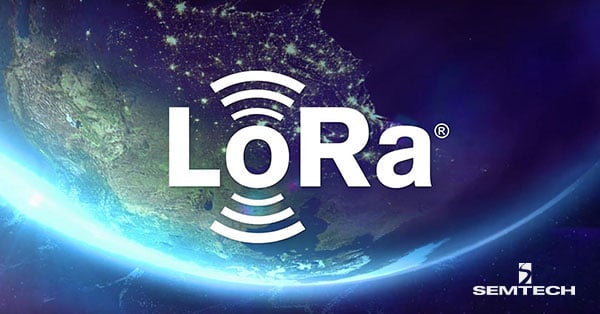 The increasing deployment of Semtech's LoRa® devices and the open LoRaWAN® protocol is a global phenomenon. Leading industry analyst IHS Markit predicts up to 43 percent of all low power wide area network (LPWAN)-based Internet of Things (IoT) applications are expected to be based on LoRa devices and/or LoRaWAN networks by 2023*. Today, estimates place the number of LoRa-based gateways deployed at over half a million, providing connectivity to support up to two billion potential end devices**. Additionally, it is estimated the total number of LoRa-based end nodes deployed reached 135 million at the beginning of 2020**, enabling a nearly endless number of innovative use cases.
LoRa-based applications enable greater efficiencies, effective data monitoring and offer customers real return on investment (ROI). But apart from creating business value, LoRa devices are changing the world and helping enable a better life.
LoRa Everywhere
Deployed in the horns of endangered rhinos, deep in our largest cities and even orbiting the Earth, LoRa-based solutions allow us to better care for, conserve and connect our world. Watch our new LoRa Everywhere video, read more below and download the new infographic to learn more about choice applications creating a smarter planet today.
CARE
From providing enhanced connectivity for messaging in a natural disaster situation, to tracking the location and vitals of those with dementia, LoRa devices and LoRaWAN networks create applications that make the world a safer and more comfortable place to live. LoRa-based solutions are easily deployed with minimal infrastructure investment and offer long range and low power connectivity. These advantages make them ideal for those looking to make a positive impact without the deployment challenges of traditional IoT applications.
Creating your own LoRa-based application? Visit Semtech's LoRa Developer Portal for access to in-depth resources, products and expert advice.
CONSERVE
LoRaWAN networks provide consistent, secure and long range connectivity to enable reliable data transfer. As global resources such as water, food and fuel are increasing in scarcity, LoRa-based data monitoring allows organizations to increase efficiency and sustainability without impacting their bottom line. Major hotels, grocery retailers, commercial farms, and large utility grids leverage LoRa to reduce waste and environmental impact.
Utility metering represents one of LoRa devices' most mature vertical markets, giving customers the data they need to optimize usage. Download our Smart Utilities E-book for a collection of use cases demonstrating how LoRa devices drive efficiency.
CONNECT
LoRa devices feature several advantages for connecting applications, including device interoperability, the global availability of LoRaWAN networks, GPS-free tracking, and more. For example, connected ranches monitor livestock location and health metrics in real time, while large buildings remotely track office and desk occupancy, room temperature and parking space utilization. LoRaWAN-based gateways have even been deployed to satellites in outer space, providing coverage to those applications in the remote reaches of the globe.
Looking to connect your own devices for home and building or asset tracking? Semtech offers reference kits to provide training and help get proof-of-concepts up and running quickly. Explore our LoRa Developer Kits for more information.
Experience LoRa Everywhere at Embedded World 2020
Embedded World is recognized as a prominent international trade fair for embedded and system technologies, and is attended by many of the world's leading silicon suppliers, developers, software companies, and manufacturers.
Over the event's three days, many IoT enthusiasts and market leaders are expected to convene at the Semtech booth #3-351 to see a demonstration of LoRa-based devices in action, and discuss the future of the IoT industry. Visit us in the booth to explore LoRa Everywhere for yourself and meet with members of the growing ecosystem.
Registration is still open! Register to attend Embedded World on the conference's website. Visit the Semtech events page for a full schedule of events.
Download the LoRa Everywhere infographic for an inside look at how LoRa-based products are changing the world and enabling a better life!
*IHS MarketInsider, May 2019
**Semtech Q3 FY20 Earnings Call
Semtech, the Semtech logo and LoRa are registered trademarks or service marks of Semtech Corporation or its affiliates.