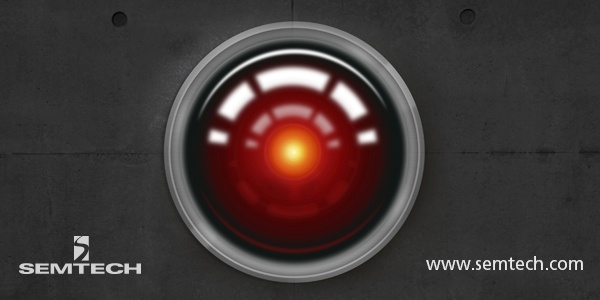 According to a study published by alarm.org and conducted by the University of North Carolina at Charlotte, enabling a home security system can decrease the likelihood your house will be targeted for burglary.
The study that focused on 422 imprisoned burglars from three different states found that only 13% would "continue the [burglary] attempt even after an alarm had been discovered" while "nearly 60% of the burglars said they would consider the presence of cameras or other video equipment when selecting a target." Based on these statistics, it is evident that security systems serve as a deterrent for burglars. Because of this, homeowners should lessen the odds that their homes will be targeted and focus on securing their property with necessary safeguards.
Semtech's LoRa® devices and wireless RF technology (LoRa Technology), a long-range, low-power wireless platform, and its associated LoRaWAN protocol, provide the ideal solution for home security systems because they are low cost and can connect many different objects in a home without significant investment. The technology also has a deep penetrability for indoor connectivity. When utilizing security systems equipped with LoRa Technology, intercoms, security cameras, door and window alarm sensors, and automatic door locks are strategically placed around the home as a precaution. This allows a homeowner to defend him/herself against potential threats. The entire system can be operated by keychain sensors and smartphones at any time. For those homeowners who want to live safer and smarter with connectivity, real-time analytics, reporting and geolocation, LoRa Technology provides the necessary equipment to enable a high-tech security solution.
An LA Times article sponsored by ADP stated that "a home burglary occurs every 13 seconds" in the U.S. Needless to say, protecting your assets should be a priority.
How LoRa-Activated Security Systems Work
Doors, windows and motion sensors initiate alarms when motion is detected

Wireless sirens and security cameras are activated by sensors

Data is administered by hybrid LoRaWAN and Wi-Fi-based gateways

Gateway transmits information to the Cloud or network server and data is then processed

Alarms are activated based on processed data

Smartphones and devices receive alerts
System Benefits
Secure residences

LoRaWAN protocol does not rely on home internet

Sensor battery can last up to 20 years, depending on application

Low-cost, eliminates large infrastructure fees
Read more on LoRa enabled security systems
Learn about TrackNet, provider of highly scalable LoRaWAN IoT solutions for consumers and industry, and MILocks, provider of electronic door locks that feature Bluetooth®, keypad and remote control.
About Semtech's LoRa® Devices and Wireless RF Technology
Semtech's LoRa devices and wireless RF technology is a widely adopted long-range, low-power solution for IoT that gives telecom companies, IoT application makers and system integrators the feature set necessary to deploy low-cost, interoperable IoT networks, gateways, sensors, module products, and IoT services worldwide. IoT networks based on the LoRaWAN™ specification have been deployed in over 60 countries and Semtech is a founding member of the LoRa Alliance™, the fastest growing IoT Alliance for Low Power Wide Area Network applications. To learn more about how LoRa enables IoT, visit Semtech's LoRa site and join the LoRa Community to access free training as well as an online industry catalog showcasing the products you need for building your ideal IoT application.
Semtech, the Semtech logo, and LoRa are registered trademarks or service marks, and LoRaWAN is a trademark or service mark, of Semtech Corporation or its subsidiaries.