Alibaba Cloud's IoT Vision for Every Enterprise to Integrate LoRa Technology
10 October 2018 / by Chris Chang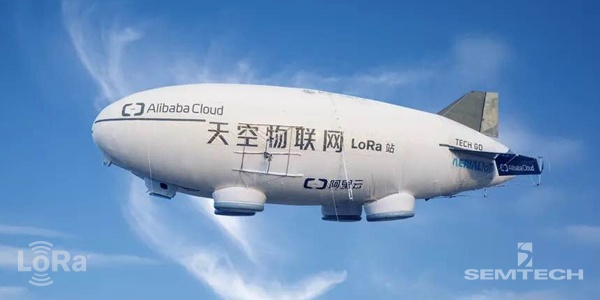 On September 20, I was honored to represent Semtech at The Alibaba Cloud Computing Conference 2018 in Hangzhou, China. At the conference, Alibaba Cloud presented its impressive strategy for the Internet of Things (IoT) market and the "Darwin Plan" was officially launched, announcing the comprehensive promotion of LoRa®-based network coverage and popularization. Alibaba Cloud's IoT vision is for every enterprise in the future to integrate Semtech's LoRa® devices and wireless radio frequency technolocy (LoRa Technology).
Today, every home has wi-fi. In the future, every business will have LoRa. #AlibabaCloud 's IoT chip, LoRa takes IoT to new heights - literally! Check out this video to see its incredible range and learn more about this pint-sized powerhouse at https://t.co/VeZkjYinOX#HZCC pic.twitter.com/JMRn6vMMBT

— Alibaba Cloud (@alibaba_cloud) September 19, 2018
Alibaba Cloud Arial IoT LoRa Solution
In an impressive demonstration of LoRa Technology, Alibaba Cloud unveiled the Alibaba Cloud Arial IoT LoRa Station, an airship balloon which provided network services for IoT at the conference. It connected sensors from 20 meters underground to 40,000 meters above ground demonstrating the extensive capabilities of LoRa Technology including simple and flexible network deployment and long range. The airship balloon became a superstar of the Computing Conference, with many of the conference's 60,000 attendees stopping to take a photo.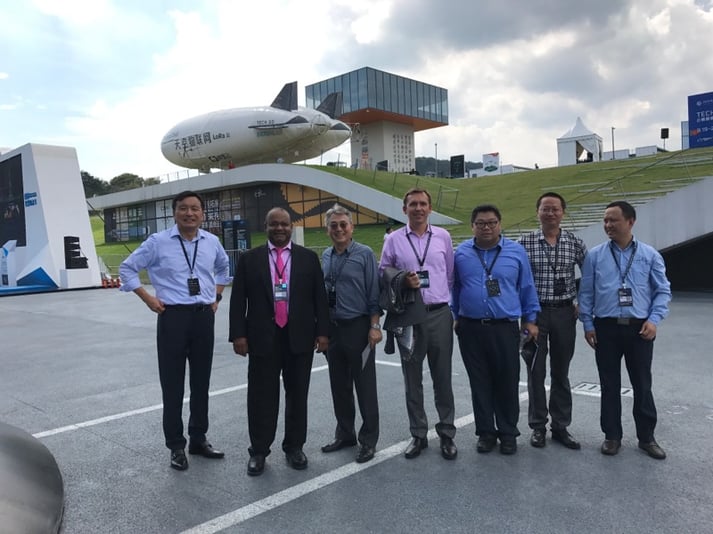 LoRa Technology: The DNA of IoT
At the conference, Mohan Maheswaran, President and CEO of Semtech Corporation delivered a keynote speech about LoRa Technology's role in the acceleration of new opportunities for intelligent network development for major industries in China. LoRa Technology enables the easy and simple deployment of devices, networks and applications for IoT, making LoRa the DNA of IoT. LoRa-based IoT solutions can complement Cellular, Wi-Fi or BLE applications by satisfying long range, low bandwidth requirements on an unlicensed low power wide area network (LPWAN), common for high volume B2B or B2C IoT applications.
Delivering Business Value Today
With proven use cases in a wide variety of markets, LoRa Technology applications are delivering real business value today for smart metering, cities, homes and buildings, environment, water, logistics and asset tracking, industrial monitoring, agriculture, health/medical, safety and more. With rapidly growing ecosystem of network operators, Semtech estimates 100 countries will offer LoRaWAN®-based network coverage in the near future. Alibaba Cloud's collaboration with Semtech further emphasizes LoRa Technology as a global de facto IoT platform and will continue to drive widespread adoption in China and integration into millions of devices.
The #HZCC "Intelligent #IoT: Trillion Smart Things" summit showcased #AlibabaCloud 's key value propositions: convenient connectivity, AI+ , & borderless computing, as well as our collaboration with @intel @ST_World & @SemtechCorp to drive IoT innovation.https://t.co/VeZkjYinOX pic.twitter.com/8qex86nfHZ

— Alibaba Cloud (@alibaba_cloud) September 20, 2018
Learn more about the vast ecosystem deploying LoRa Technology around the globe.
Semtech, the Semtech logo, LoRa and LoRaWAN are registered trademarks or service marks of Semtech Corporation or its affiliates.