Enabling Sustainable Agriculture in the Malaysian Highlands
19 September 2019 / by Han Wei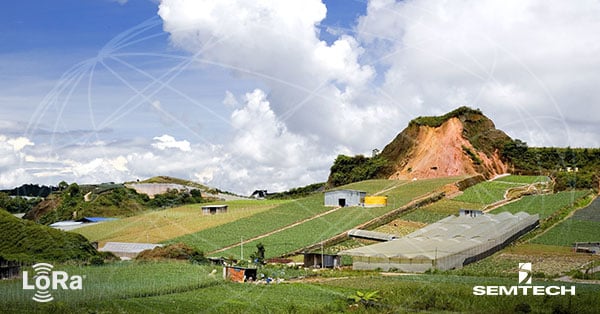 Inconsistency in crop yield is a major concern for farmers. Even with green houses presenting a controlled environment for crop growth, pests and disease are unavoidable. Additionally, a farmer's lack of knowledge on the conditions in the farm's soil presents further challenges. The amount of fertilizer used on crops is often left up to the farmer's discretion. This usually results in over- or under-dosing, which affects crop growth directly. Human error has the largest impact on a crop's yield, with inefficient or inconsistent irrigation and errors in fertilization having serious negative effects on crop health.


In the past five years, farmers in the Cameron Highlands, which are located 250 kilometers from Kuala Lumpur, Malaysia, have taken the initiative to implement a simple monitoring system for their farms' soil health. However, cost and connectivity presented a serious challenge for the farmers. Smarter solutions and machine-to-machine (M2M) services are often expensive and not available in rural areas. End users, typically the farmers themselves, are naturally very concerned with a solution's power consumption, availability and reliability, as these factors directly affect the cost to deploy and operate these solutions. For the Cameron Highlands, the region's various hills and valleys created additional challenges for service providers and reduced network signal strength. As a result, the farmers turned to solutions based on Semtech's LoRa® devices and the LoRaWAN® protocol.
LoRaWAN Smart Agriculture in the Cameron Highlands
With the given challenges, Atilze Digital (Atilze), one of Malaysia's leading artificial intelligence (AI) and Internet of Things (IoT) companies, chose LoRaWAN for the Cameron Highlands due to its proven feature set for long range, low power IoT. Due to its streamlined architecture, LoRaWAN-based devices are simple to deploy and easily integrated into existing infrastructure. Atilze leverages the LoRaWAN protocol to connect fields to the Cloud quickly and painlessly, enabling large-scale applications to be up and running in less than a week.
Atilze chose LoRa devices and the LoRaWAN protocol because it offered the following features suited to the smart agriculture use case:
The LoRaWAN protocol is one of the leading open standards for low power wide area networking (LPWAN) technology, enabling consistent connectivity over 40 kilometers from a gateway.
LoRaWAN-based solutions flexibly deploy with minimal additional infrastructure and immediately connect to the Cloud. Solutions are scalable by number of gateways, enabling farmers to cover large fields quickly and easily.
Battery operated sensors remove the requirement for fixed power and enable battery lifetimes up to 10 years depending on the use case.
The LoRaWAN standard encrypts all communication, and has security fundamentally built into the specification.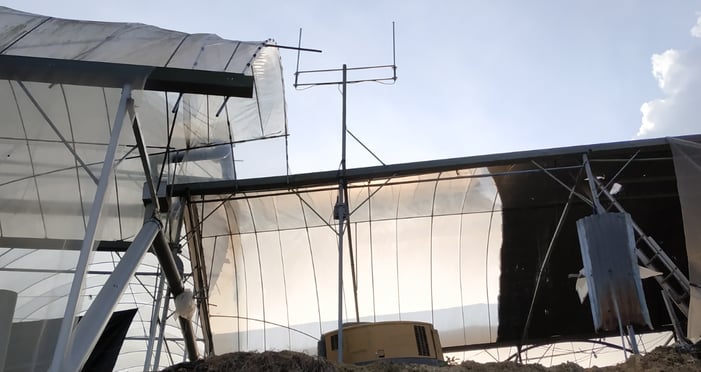 Deploying a Reliable Smart Agriculture Solution
In a recent success story, a partnership between Atilze and Tanahmu, a software provide for smart agriculture applications in Malaysia, empowered a change in traditional farming in the Cameron Highlands and throughout Malaysia. In the deployment, Atilze Digital provided the technology and Tanahmu created the smart farming platform. Atilze deployed LoRaWAN gateways at three strategic locations in the Cameron Highlands. These gateways provide network coverage approximately 18 to 20 kilometers in diameter to cover the farming communities of Habu, Bertam Valley and Sungai Ikan. Atilze plans to deploy more gateways and extend this coverage in the near future.
To date, the deployment has enabled several smart agriculture use cases featuring LoRa-enabled sensors. Currently, farmers in the community leverage LoRaWAN to monitor soil moisture, electrical conductivity (EC), soil pH, temperature, humidity, and weather. Additionally, Atilze designed a smart fertilization solution with LoRaWAN connectivity to monitor fields of chili peppers, an important cash crop in Malaysia. The solution helps farmers monitor which fertilizers are used, and leverages real-time data to optimize the fertilization schedule and amount used. Following deployment, farmers have seen a reduction of up to eight hours of labor per day, a reduction in the amount of fertilizer used by up to 30 percent, and an increased pepper yield of up to 20 to 30 percent.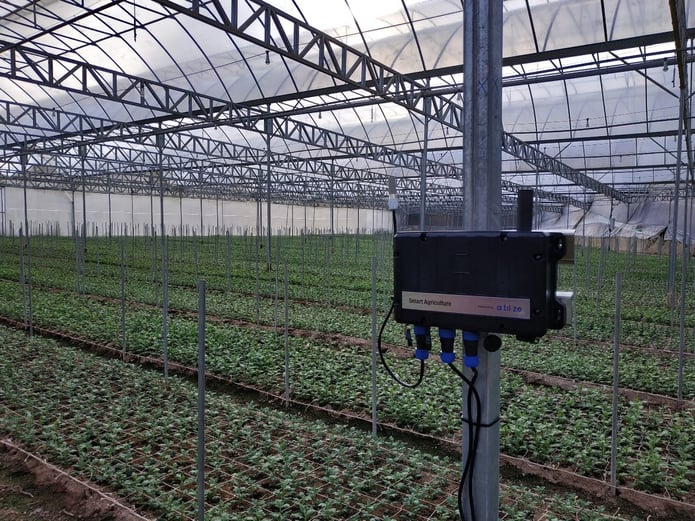 More LoRaWAN Smart Agriculture Use Cases
From increasing crop yield and limiting fertilizer use, to tracking livestock health metrics in real time, LoRaWAN applications in agriculture reduce environmental impact, maximize yield and create a more sustainable planet. Smart agriculture use cases based on Semtech's LoRa devices and the LoRaWAN protocol have demonstrated significant improvements, such as up to a 50 percent water reduction for commercial farms.
Find more information on LoRaWAN applications in smart agriculture, including white papers and use cases:
Looking to stay up-to-date with the latest news and highlights about Semtech's proven LoRa platform for the IoT? Follow Semtech on Twitter and LinkedIn.
Semtech, the Semtech logo, LoRa, and LoRaWAN are registered trademarks or service marks of Semtech Corporation or its affiliates.