LoRa Technology: The State of IoT in Europe
15 May 2018 / by Vivek Mohan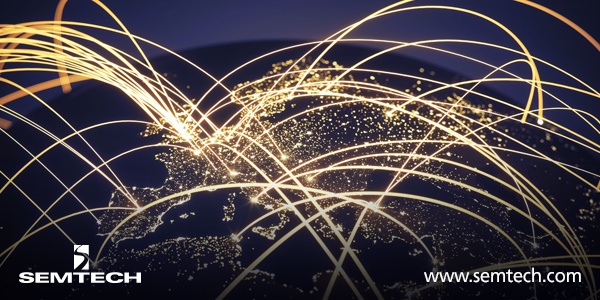 The Internet of Things (IoT) is expanding rapidly in Europe and the market for interconnected devices, like wearable tech and smartphones, has never been larger.
Statista predicts that by 2020, IoT will have become a $2 trillion industry with 277 million IoT connected units in use in Western Europe.
Below, Vivek Mohan, Director of IoT for Semtech's Wireless and Sensing Products Group, discusses IoT in Europe and the role Semtech's LoRa Technology will play in the future.


Q: What's the state of IoT in Europe today? What are the biggest challenges?
IoT is growing at a tremendous rate, especially in Europe. It's currently enabling many new social and economic applications. However, with all the new platforms available for IoT integration, challenges have arisen related to interoperability. The LoRa Alliance® is working to combat this challenge through promotion of the LoRaWAN® open protocol. Additionally, the success of IoT depends on affordability. Creating quality products at affordable prices will enable consumer accessibility to IoT-ready devices.
Q: How is Semtech's LoRa Technology playing a role in IoT in Europe?
At the moment, many European companies are developing LoRaWAN networks and LoRa-enabled devices. The key benefits of Semtech's LoRa® devices and wireless radio frequency technology (LoRa Technology) include its ability to transmit over a long range, using low power and at a low cost. LoRaWAN-based networks can be deployed with minimal infrastructure, or integrated into existing infrastructures. A small European country can achieve full network coverage with very minimal effort. Furthermore, LoRa Technology signaling can also penetrate dense concrete buildings to provide reliable service and communication.
Q: As Europe moves towards network decentralization, how can connectivity issues be solved?
Low-power wide area networks (LPWANs) will soon connect billions of sensor nodes to networks providing a multitude of services. As European networks become decentralized in the coming years, computing may shift from the Cloud, to the edge or even the node itself. Physical connectivity (the LoRa-based device) and the network topology will likely remain, however, emerging technologies may step up to deal with aspects like latency. Emerging technologies such as blockchain are economical and capable, and will help decentralize networks.
Q: How is the industry working to ensure a product is secure before being released to the public?
Security is certainly a significant challenge and there are many different approaches to handling it. LoRa Technology and the LoRaWAN open protocol support end-to-end encryption at many levels of communication helping to secure customer data. LoRaWAN networks use unique keys, which prevent replay attacks. Semtech recognizes the importance of security and makes it a top priority in its technology.
Q: How will technology like this meet the demands of an interconnected and technologically advancing world?
The European Union has welcomed IoT by providing funding and partnerships; however, many parts of the world still struggle to provide any Internet access to their people. Semtech and the LoRa Alliance are committed to taking on these challenges and connecting the world. The low costs of deployment for LoRa Technology make it ideal for governments looking to develop networks, and its long-range wireless capability makes it perfect to conquer barriers like mountains. As LoRa Technology and IoT continue to develop, the Internet will become a basic human right.
As the Internet of Things grows, LoRa Technology is positioned to remain a major player in the industry, connecting the world through its long-range, low-cost solution. Semtech is hopeful that the EU continues its support for IoT, and will continue to be an example for the rest of the world to follow.
Semtech, the Semtech logo, LoRa and LoRaWAN are registered trademarks or service marks of Semtech Corporation or its affiliates.