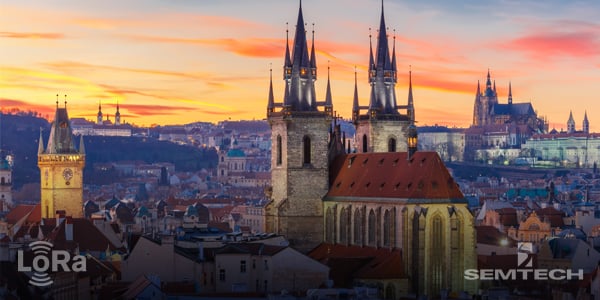 The Czech Republic in Central Europe has 10.6 million inhabitants over an area of 78,866 square kilometers (30,450 sq. miles). Since the 1970s, Czech Radiocommunications (CRA), based in Prague, has been the sole provider of broadcasting television and radio to citizens nationwide.
In the past decade, CRA has broadened its company focus to develop a national digital infrastructure, building its own data repository center and fiber-optic network. The company has successfully transitioned to a provider of IT business infrastructure and Internet services while maintaining its broadcasting heritage. CRA has been providing commercial Internet of Things (IoT) services to businesses since 2016, and has deployed a nationwide LoRaWAN®-based network.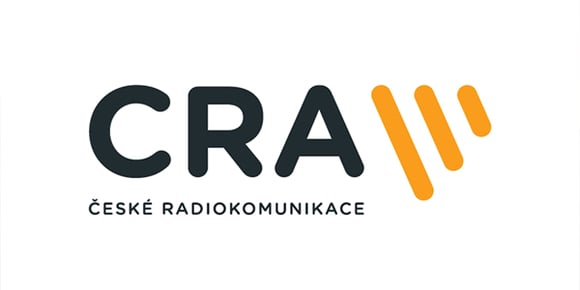 IoT Brings New Era of Infrastructure Services
Semtech's LoRa® devices and the LoRaWAN protocol are a proven, easy to deploy low power wireless platform for IoT that gives system integrators the necessary features to create scalable IoT solutions. CRA's network based on the LoRaWAN protocol currently covers over 80% of the Czech Republic's population, with plans for continued deployment in low-density areas. CRA offers complete, end-to-end solutions for collecting, measuring and visualizing data. Customer data is securely stored in the CRA IoT Cloud, and is accessible through a desktop, tablet or mobile device. Within the application, analytics reports and charts can be exported via email or text.
IoT projects are underway in smart industry, smart city, agriculture, environmental, and CRA's most adopted sectors: smart energy and utilities. CRA not only provides the connectivity infrastructure, but also plays the role of integrator by orchestrating its ecosystem of hardware and software application partners.

Smart Metering for Water, Electricity and Gas Provide up to 30% in Savings
IoT.Water, CRA's largest customer, develops and delivers comprehensive remote water meter-reading systems for public utility companies to automatically monitor their customers leveraging the low power, long range and highly cost efficient capabilities of CRA's LoRaWAN-based network. The state-of-the-art solution comes with an integrated server, database, software and devices. IoT.Water's existing pilot project boasts more than 12,000 connected meters with plans to expand to 20,000 by the end of 2019.
CRA has partnered with visionQ, a technology start-up, to develop a unique energy control system saving users up to 30% on energy bills. The end device, named Eliot, connects to household or business electricity meters and makes them smart by collecting accurate, real-time electrical consumption information, and evaluating this data through an application. Trend reports, projected expenses and cost-saving advice are provided to help users reduce their energy bills.
For gas metering, CRA is working with one of the country's leading gas service providers to develop a LoRa-based based product offering. A pilot project has been initiated to monitor gas usage of the company's industrial customers. Hundreds of LoRa-based sensors are currently being rolled out into industrial and smart building infrastructures.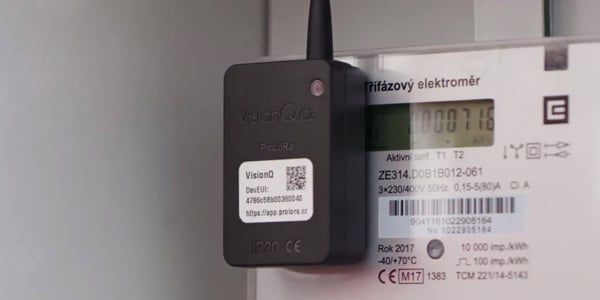 Semtech Presents at CRA's 2019 IoT Summit & Expo
On June 4, 2019 in Prague, Semtech's Rémi Demerlé and Rémi Lorrain presented the LoRaWAN-based ecosystem's latest stats and innovative use cases to a crowd of Europe's IoT experts, including companies such as Pantek, Siemens and IBM, at CRA's Fourth Annual IoT Summit and Expo.
This year's edition of the conference featured a particular focus on the use of IoT in logistics, transportation and utilities, and presentations discussed some significant roles of LoRa-enabled products and LoRaWAN-based networks. Highlights from the presentations, such as key points about LoRa's growth across its vertical markets, include:
The number of LoRaWAN-based network operators, public and private, currently stands at 121 in 58 countries. Semtech expects this number to reach 130 by the end of the 2020 fiscal year*. The steady growth of network operators is a promising trend for the continued growth of the technology overall as available, widespread networks will allow the easier connection of applications.
LoRa represents the largest low power wide area network (LPWAN) solution by total number of connections, according to current IHS Markit reports. LoRa is predicted to continue to lead into the 2020s.
For smart logistics and asset management specifically, the total number of IoT connections is predicted to nearly double between 2019 and 2020. According to IHS Markit, smart logistics and asset management will reach the same level in 2022 as smart metering, and become LoRa's largest vertical market by the end of 2022.
For more information on how CRA is delivering LoRaWAN-based smart metering in the Czech Republic, download the use case:
Explore more smart metering applications for LoRa devices and the LoRaWAN protocol.
*Data from Semtech Q1 FY2020 Earnings Call (05-29-2019)
LoRa and LoRaWAN are registered trademarks or service marks of Semtech Corporation or its affiliates.