How to Name and Brand Your LoRa®-enabled Application
22 February 2022 / by Marc Pégulu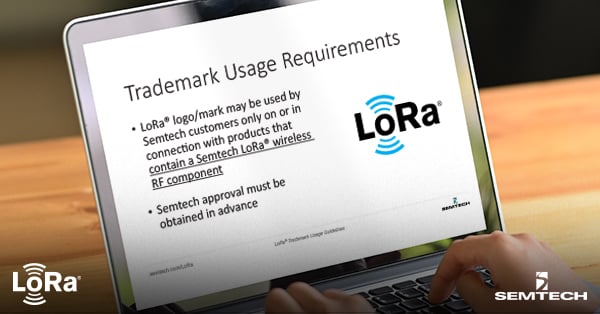 With the support of a vast and rapidly growing ecosystem, more and more companies are developing Internet of Things (IoT) solutions based on Semtech's LoRa® devices. There are hundreds of LoRa-enabled products and services currently available in Semtech's Catalog in the LoRa Developer Portal. Additionally, several members of the LoRaWAN® ecosystem offer online catalogs of solutions. Find a list of catalogs within the #ShopLoRaWAN blog.
Semtech's LoRa Trademark and Brand Use Guide helps the ecosystem with LoRa-enabled product and service naming. Read below to get started, and be sure to download and follow the complete branding guide while naming your product or service.
Key Highlights from the Trademark and Brand Use Guide
Since the LoRa trademark name is protected, here are a few common mistakes to avoid when naming your solution:
Using or incorporating the LoRa trademark name as part of, or combined with, any other product or company name, trademark, model number, or other product identifier

Using the LoRa trademark as a generic term or making any modification or alteration to the LoRa trademark

Using the LoRa trademark as an equivalent to the LoRaWAN® trademark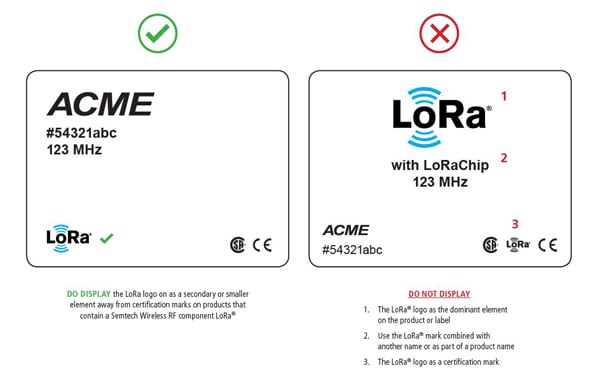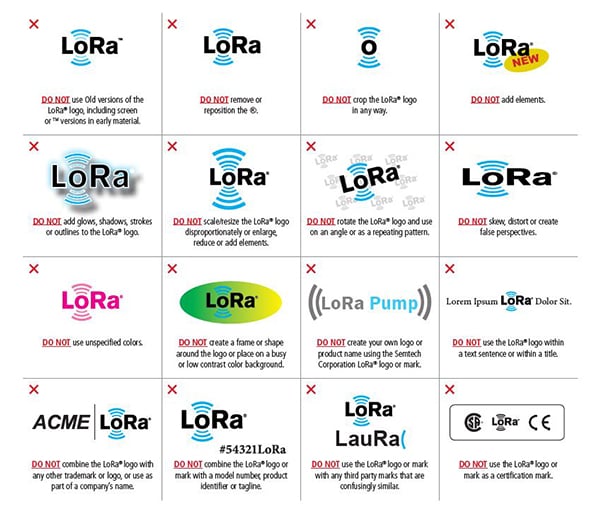 How to Request Approval
To use the LoRa logo or mark to indicate the incorporation of, or compatibility with a Semtech LoRa chip with your product or service, please submit this brief permission request online form. Need help interpreting the guidelines? Please contact trademarks@semtech.com. For guidance on using the LoRaWAN®, LoRa Alliance® and LoRaWAN CertifiedCM marks, please contact the LoRa Alliance®.
For a comprehensive list of the rules and guidelines for naming and branding your products, download the complete Trademark and Brand Use Guide.
Once you have commercialized your solution, we welcome you to market it for free in Semtech's LoRa Developer Catalog.
Semtech, the Semtech logo and LoRa are registered trademarks or service marks of Semtech Corporation or its affiliates.