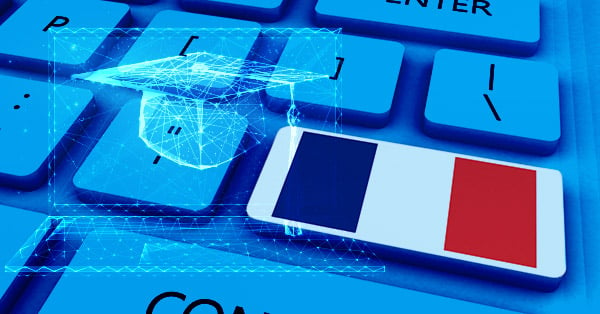 Learn all about LoRa® and LoRaWAN® in French
04 March 2021 / by Katy Koenen
Sylvain Montagny, Associate Professor at Savoie Mont Blanc University, is passionate about the Internet of Things. So passionate, in fact, that he teaches a course at the university where students learn to create their own Internet of Things (IoT) solutions using Semtech's LoRa® devices and the LoRaWAN® protocol. Montagny has taught electronics engineering and embedded systems for 15 years at the Savoie Mont Blanc, focusing on bringing technology to the realm of ecology. One of his key successes, launched in 2014, has been with integrating digital and IoT systems in beehives using sensors featuring LoRa chips and the LoRaWAN networking protocol. For this effort, the University needed to transfer data from five beehives in an experimental apiary (which was located in an isolated part of the campus) back to its center of operations. They soon found that LoRa and LoRaWAN provided just solution they were looking for.
Given the success of this program, Montagny and his colleagues began teaching courses about the IoT in several departments, both at the undergraduate and post-graduate levels, for the past three years. In the software engineering realm, they focus particularly on how to build IoT platforms with web-based dashboards. In the realm of networking and telecommunications, they focus on using network servers built on the LoRaWAN specification. When it comes to electronics and embedded systems, they focus on low power devices and gateways that are compatible with the LoRaWAN protocol.
With all of this knowledge and expertise, Montagny, along with his colleague Florent Lorne, have developed an online course to teach students and makers how to make the most of LoRa and LoRaWAN in their own IoT solutions. This best-selling course, LoRa® et LoRaWAN® pour l'Internet des Objets, available through Udemy and featured in Udemy for Business, is very highly rated (4.9 out of a possible 5.0).
With the continued growth of LoRa as the de facto platform of choice for the IoT, this online course is a valuable contribution to the ecosystem, and we encourage French-speaking developers to check it out.
Semtech, the Semtech logo and LoRa® are registered trademarks or service marks of Semtech Corporation or its affiliates.