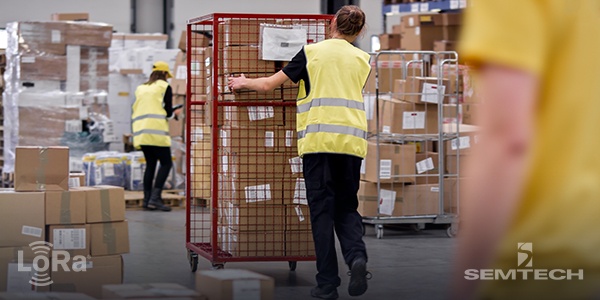 Objenious
, a subsidiary of Bouygues Telecom, developed the first national LoRaWAN
®
-based network in France,
covering 95% of the population
. Dedicated to helping companies realize the value of the Internet of Things (IoT), Objenious has amassed a
library of use cases
in industrial, environmental, and supply chain, among other vertical markets. Below is a featured use case, originally published by Objenious, on a smart logistics application developed by
Carrefour
, a multinational retailer, leveraging
Semtech's LoRa® devices and wireless radio frequency technology (LoRa Technology)
to track Roll containers throughout its supply chain. LoRa Technology is the platform of choice for IoT applications in the supply chain industry with its simple, proven and flexible capabilities.