In a Hand or In a Pocket: Keeping Phones SAR-Compliant While Improving Connectivity
09 August 2022 / by Tee Lim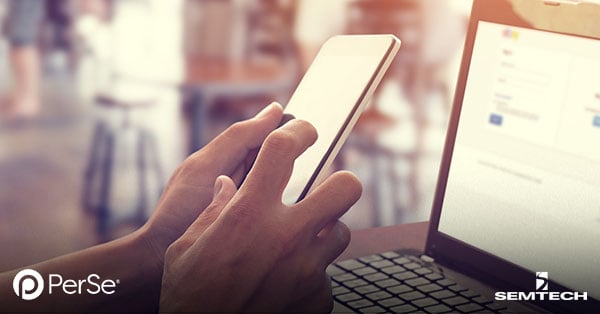 More than 80% of the world's population, or 6.648 billion people, own a smartphone — and all of them emit a low-level of radio frequency (RF) radiation. In particular, 5G phones are designed with high-performance RF devices and contain an increased number of antennas to support the demand for more reliable connectivity and greater bandwidth.
This increase in RF power challenges smartphone OEMs to maintain compliance with worldwide RF emissions standards, commonly known as Specific Absorption Rate or SAR. SAR is a measure of the rate at which energy is absorbed by a human body when exposed to an RF electromagnetic field. It is applicable to wireless consumer devices such as smartphones, tablets and laptops.
SAR Compliance Challenges
SAR measures the amount of RF energy absorbed by a human body from a mobile device. In the U.S., the SAR level is 1.6W/kg (over 1g of tissue) with a maximum separation distance of 25mm from the body. The European standard is 2W/kg (over 10g of tissue) with a separation distance of 5mm from the body.
It can also be a challenge for 5G smartphones to maintain SAR compliance because they have, on average, six antennas to handle both 5G and legacy network requirements. By integrating Semtech's PerSe Connect sensors, OEMs can achieve SAR compliance while supporting high performance 5G connectivity in their designs.
Intelligently Sensing Human Presence
Semtech's PerSe® is the first of its kind human-sensing SAR technology. Unlike competitors, PerSe Connect automatically optimizes RF connectivity for better performance and increased battery life—whether a smartphone is in a user's hand or pocket. The technology has an exceptionally high signal-to-noise ratio that provides robust detection regardless of the environment or temperature, and reduces RF power only when a user is nearby. This allows for high-quality connectivity and throughput as well as enhanced battery life for portable devices.
By installing PerSe SAR-compliant sensors into smartphones, OEMs can enhance smartphone connectivity for a wide range of wireless protocols—from 5G sub-6 to Wi-Fi 6. These sensors support high band 5G mmWave usages, as well, coupled with the management of RF exposure to ensure SAR compliance. Because of its extremely small footprint and low power usage, PerSe is easy for OEMs to integrate into even their most compact and complex smartphone designs. With a patented on-chip smart engine for human detection and advanced SAR control, PerSe Connect supports multiple sensor inputs which allow OEMs flexibility in implementing SAR sensing solutions.
Balancing Customer Experiences With Compliance, In Any Device
PerSe by Semtech is for every personal connected consumer device. It is the only high-performance SAR sensor that can intelligently sense human presence to enable a smart response from a device. In my next blog post, I will explore the use of PerSe Connect and PerSe Connect Pro sensors for use in laptops and tablets and how they can provide users a better experience even when they move farther away than usual from a Wi-Fi router.
Learn how you can provide your customers more with PerSe.
Semtech is a registered trademark or service mark, and PerSe is a trademark or service mark, of Semtech Corporation or its affiliates.