PerSe Sensors Improve Mobile Connectivity and Compliance for Personal Connected Consumer Devices
28 October 2021 / by David Wong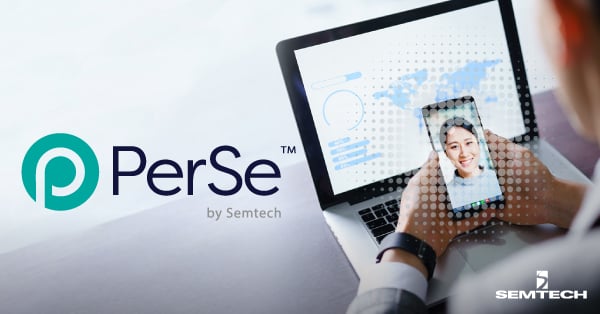 We are pleased to introduce our newest line of sensors, PerSe®, for the personal connected consumer market. Derived from the term, Person Sensing, the PerSe product line of sensors features three core product families – PerSe Connect, PerSe Connect Pro and PerSe Control. The sensors intelligently sense human presence near a mobile device and enable advanced Radio Frequency (RF) control when a user is in close proximity - delivering high quality connectivity and throughput, in smartphones, laptops and wearables while providing compliance with global safety standards
Protecting Consumers From RF Exposure
The latest launch in our expansive line of PerSe Smart Sensing solutions features best-in-class sensitivity for optimal human presence detection allowing electronics manufacturers to enhance connectivity while complying with worldwide Specific Absorption Rate (SAR) regulations. SAR is the measure of energy absorbed by the human body when nearby an RF device.

With the increase in 5G devices hitting the market, manufacturers will be reliant on PerSe to deliver devices that achieve high quality connectivity in 5G/Wi-Fi 6 with increased RF performance, while upholding compliance to SAR regulations. As consumer devices generate better connectivity with more intelligent responses, there is also a complementary rise in RF power consumption. Semtech PerSe sensors solve this industry challenge by detecting a human compared to an inanimate object much faster and lowering the RF emission upon human confirmation.
Ultimately, PerSe is all about making sure consumers' smartphones and laptops stay connected and safe.
This unique smart human sensing feature, ultra-low power consumption and a tiny footprint make PerSe the ideal sensing solution for a wide range of wearable applications such as gesture control and auto on/off detection. PerSe also provides the highest sensing performance and robust noise immunity allowing original equipment manufacturers (OEMs) and original design manufacturers (ODMs) to design devices with longer detection distances or smaller sensor area, depending on the application.

Meet the PerSe Product Families
Semtech's PerSe portfolio includes:
PerSe Connect: Enhances connectivity for many of the global smartphones and laptops (5G Sub-6, 4G and Wi-Fi). The sensors optimize RF power for the best connectivity and help maintain SAR compliance while delivering a fast wireless experience on these devices. Learn more.

PerSe Connect Pro: Specially designed to provide ultra-high sensing performance for high band 5G mmWave devices in smartphones, laptops and tablets. PerSe Connect Pro enables a higher sensing distance to safely manage the increased RF exposure. Learn more.

PerSe Control: Enables intuitive control in wearables to improve the User Experience (UX). PerSe Control enables human detection, automatic on/off and start/stop response. It also delivers cutting-edge gesture control and response including smart assistant activation, noise cancellation and media player control. Learn more.
You can learn more about our new PerSe sensors and the extended PerSe Smart Sensing portfolio by downloading our new infographic.
Semtechand the Semtech logo are registered trademarks or service marks, and PerSe is a trademark of service mark, of Semtech Corporation or its affiliates.