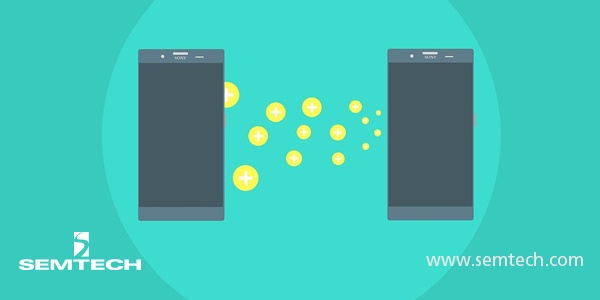 The ever-changing diagram of technology advancement is constantly growing, and as more consumers rely on low-power electronics, like wearables, on a day-to-day basis, the need for more efficient charging becomes prevalent.
Consider family vacation this summer. Between you and your relatives, how many electronic devices and chargers are you bringing? Wouldn't packing one simple source that charges all of these lighten your load? We think so.
Multi-Device Charging
There are many available wireless charging solutions today, but they are unable to charge multiple devices at once. A multi-device charging solution that is compatible with wearables and other applications can give consumers and enterprises added freedom and efficiency.
Semtech has added this multi-device charging capability to its LinkCharge™ wireless charging product platform with a 1-watt wireless charging solution that can charge multiple wearable devices at once. This multi-device charging unit is compatible with mobile phones; wearables, such as headphones, hearing aids, and trackers; small household items like electric tooth brushes and LED fixtures; low-power industrial applications; and low-power, portable medical devices.
Learn more in the LinkCharge video linked below.