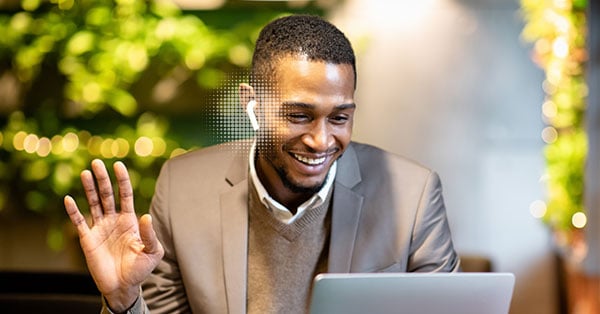 The Perfect Holiday Wearables and Hearables
19 December 2022 / by David Wong
Buying the perfect holiday gift for friends or family is challenging enough but trying to buy the perfect tech gift can be even more difficult. Between sifting through the flood of new products and then ensuring the gift arrives on time, figuring out the exact gift is a moving target. Plus, how do you know if the wireless headphones or smartwatch you're buying will really perform as promised?
Wearables and hearables are among the most desired gifts this holiday season, particularly the ones with gesture-based control. We've all seen people gesturing to get their devices to respond — or been the person doing the gesticulation. Behind this method or control are sensors that original equipment manufacturers (OEMs) use to deliver better consumer experiences.
Today, consumers are more reliant on wireless headphones and earbuds than ever before. They not only use hearables to listen to music, but also trust their wireless headphones and earbuds for remote work, phone calls and attending video conferences. Consumers expect features such as auto on/off music play, enable/disable smart assistant, page scroll on watches, etc. to work correctly every time. In fact, in a 2021 survey 6,000 consumers, 70% said the performance of audio accessories affects their overall experience with smartphones and laptops.
PerSe® Control: For Intuitive, Seamless Gestures Whether You're on a call or Listening to Music
Enter Semtech's PerSe® Control. Much more than an ordinary sensor, PerSe Control can help OEMs design hearables and wearables with true "wear and go" functionality. PerSe Control delivers advanced gesture and media control capabilities and offers multiple sensor inputs to support features such as whether the device is in-ear or on-wrist and gesture detection. PerSe Control lets OEMs design more intuitive controls for smartwatches and fitness trackers.
Battery life remains one of the biggest complaints about wearables. Users want to be able to track steps, receive messages, listen to music all day — and night. Users rely on their smartwatch to last for the entire duration of their workout. Runners do not want to worry about their smartwatches or fitness trackers dying mid-run, leaving them with no idea of how far they have to go.
With their ultra- low power consumption and a small footprint, PerSe Control sensors are ideal for designing wearable devices that have extended battery life.
The rich feature-set combined with ultralow power consumption and a tiny footprint make PerSe Control an ideal choice for OEM devices such as earbuds and headphones, smartwatches or fitness trackers — which, in turn, makes such PerSe Control equipped devices the perfect gift for your loved ones to unwrap this holiday season.
Intuitive Wearables Brighten the Holidays
Analyst firm CCS Insights predicts that the market for wearables is expected to continue rising — smartwatch sales grew 21% in 2021 and are expected to double by 2026. The introduction of new features and intuitive controls, in conjunction with extended battery life will spur new users to purchase wearables. OEMs who provide users with the greatest control and device response, even when external factors like outside noise or perspiration are present, will be poised to capture greater market share.
For this holiday season, I'm going to wrap some PerSe Control enabled wireless headphones and a smartwatch, tape bows on the packages and give a couple of gifts that I know my family and friends will love and use for years to come.
Learn more about PerSe on our website.
Semtech and PerSe are registered trademarks or service marks of Semtech Corporation or its subsidiaries.