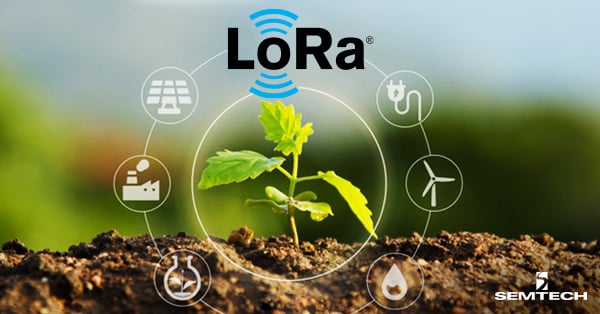 Semtech creates innovative and disruptive technology aimed at a smarter, more connected and sustainable planet. Specifically, innovative Internet of Things (IoT) applications leveraging Semtech's LoRa® devices and the LoRaWAN® standard are enabling a wide range of solutions that increase efficiencies, reduce waste and remedy challenges facing our global community. These operations and applications align well with the United Nations' Sustainable Development Goals (SDGs), including climate action, clean water and sanitation, affordable and clean energy, industry innovation and infrastructure, sustainable cities and communities, and responsible consumption and production. As the Environmental, Social and Governance (ESG) Officer, my role is to integrate the SDGs throughout the Company and raise awareness within the industry and among our global employees, customers and suppliers on the important contributions our products and technology provide in making our world a smarter, more sustainable planet.
One of the biggest opportunities for IoT as a catalyst for social and environmental initiatives is to improve efficiencies and better manage our precious natural resources. According to the World Economic Forum report, "IoT Guidelines for Sustainability," 84% of IoT deployments are currently addressing, or have the potential to address, SDGs as defined by the United Nations.
Here are just a few examples of IoT for Good:
Water Conservation: According to the U.S. Environmental Protection Agency, household leaks waste approximately nearly

900 billion gallons of water

Through integrating Semtech's LoRa devices into water management systems, smart homes and buildings have the ability to monitor their water usage, detect leaks and decrease water wastage.
Sustainable Farming: By leveraging LoRa, farmers and ranchers can measure environmental conditions that influence crop production, track the health of livestock and enable efficiencies that can reduce environmental impact, while maximizing yield and minimizing expenses.
Supply Chain Tracking: LoRa is transforming asset tracking and management for transportation, logistics, food services and healthcare companies by preventing loss and damage of valuable goods.
Flood Monitoring: Sensors integrated with LoRa autonomously monitor rising sea levels as a result of the climate change effects. The use of these sensors has been valuable in coastal regions with a high risk of flooding.
The data collected and transmitted from these types of IoT solutions come from a diverse range of sensors or trackers. Commonly used sensors include temperature, pressure, proximity and accelerometers that are able to measure attributes and transform that data into an electric signal. Most of these sensors are low throughput and only require low bandwidth.
The low power wide area network (LPWAN) connectivity is achieved by secure gateways that provide coverage throughout a building or to a large geographic area. This type of network makes it possible to have hundreds of thousands of sensors/devices collecting and sending data at a lower cost, over a longer range and with significantly extended battery life than any other connectivity option. LoRa provides the ubiquitous IoT network for low power "things."
Advancing Our Commitment to Corporate Citizenship
The impact of ESG principals are key factors in Semtech's decision-making process and inform the operations of our business as we continue to develop products and enable solutions that improve the life and well-being of our communities and help preserve our natural resources.
We are also expanding our ESG commitment to drive global change in some new ways:
ESG Officer: We recently announced my appointment as Semtech's first chief ESG officer to lead the company's strategic goals and key sustainability initiatives.
1 Billion Sensors: We are in the process of establishing a program with the goal of deploying 1 billion LoRa-enabled sensors by 2026 for applications that combat climate change in our efforts to lead the IoT ecosystem for a more sustainable planet.
Environmental Policy:

Each week, we

typically highlight in releases

, blogs and other social media our various environmentally sustainable products, including use cases demonstrating how our technology is used in these products to help reduce environmental impact and conserve resources.
At Semtech, we understand the significance of corporate stewardship. We take great pride in our responsibility as global citizens by producing sustainable green technology and establishing objectives that contribute to reducing carbon, water preservation, energy conservation, air quality monitoring, species protection, and more.
For more information regarding Semtech's LoRa devices and applications used for reducing environmental impact, download our Smart Planet e-book.
Semtech, the Semtech logo and LoRa are registered trademarks or service marks of Semtech Corporation or its affiliates.