LoRa Alliance® Membership Benefits for Adopter Members in 2020
17 June 2020 / by Olivier Beaujard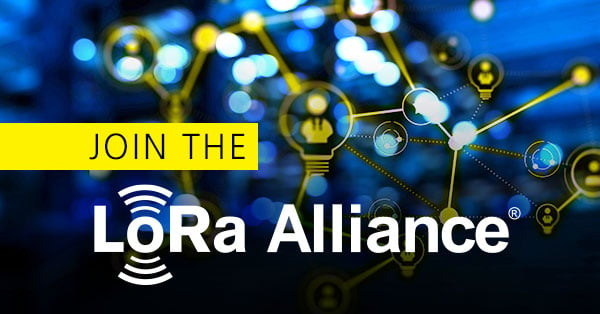 The LoRa Alliance® exists to develop and promote the open LoRaWAN® protocol and its ecosystem to deliver massive Internet of Things (IoT) worldwide. To reach this goal, it is crucial that member companies are successful in LoRaWAN-related pursuits and obtain real value from membership. This is especially true for adopter members who benefit from the large presence the LoRa Alliance has in the world of IoT. Derek Wallace, VP of Marketing for the LoRa Alliance, goes even further on the importance of providing value to Alliance members:
"The LoRa Alliance strives to ensure our benefits provide value to our members in at least one of the following areas:
Help reduce time to market
Help reduce go-to-market costs
Help grow LoRaWAN-related business
Turbo-charge a member company's LoRaWAN marketing effectiveness
Build, and provide access to, the world's best LoRaWAN ecosystem
These are the reasons that companies join the LoRa Alliance and I believe it's our responsibility to continually review our membership benefits to ensure they are aligned in these areas."
- Derek Wallace, VP of Marketing, LoRa Alliance
2020 has been a turbulent year with COVID-19 making a tremendous impact on virtually every business. All external expenditures are being reviewed to ensure that they are needed and provide the necessary ROI. The LoRa Alliance recognizes this has been a difficult year and has increased the number of services offered to members to help them drive LoRaWAN-based business forward.
Adopter Members can Participate in Task Forces and Work Groups
The LoRa Alliance's work groups and task forces drive the creation and maintenance of many key goals of the organization, including strategy, tactical planning, content creation, specification, and feature development of the LoRaWAN standard. For the first time ever, adopter members can now participate in task forces and work groups, and influence LoRa Alliance decisions that can align with the needs of their own business.
Turbo-charging Adopter Member LoRaWAN Marketing
Now, not only can adopter members help decide what marketing activities (e.g., events, white papers, webinars, etc.) are prioritized, they can also participate in those activities – often saving thousands of dollars and with greater market reach than doing it themselves.
Much Easier and Less Expensive Path to LoRaWAN Device Certification
As anyone who has gone through a device certification process knows, it can be time consuming, expensive and increase the stress on already overburdened development departments. The LoRa Alliance invested in the development of the LoRaWAN Certification Test Tool (LCTT) which significantly reduces the time, cost and resource impact of obtaining LoRaWAN Certification. This topic is so important that the LoRa Alliance is providing the LCTT to members free of cost. For comparison, non-members pay almost double the price of adopter members to use the LCTT!
Promote Products and Services in LoRaWAN Showcase
The LoRaWAN Showcase is the only global one-stop shop for all LoRaWAN CertifiedCM devices, products and services. This is a great channel for members to promote their offerings where the world goes to find LoRaWAN Certified solutions.
LoRa Alliance Marketing Communication and Social Media
The LoRa Alliance has invested heavily in dedicated support to expand its outreach and increase global visibility through increased activities in public relations, content development, blogging, and social media. Members leverage these resources to greatly amplify their own marketing activities – in effect, expanding their marketing department at no extra expense.
Access to the Best Global LoRaWAN Ecosystem
Surrounding yourself with the key influencers, pioneers and successful companies that make up the LoRa Alliance is a great way to help ensure your own LoRaWAN success. The LoRa Alliance is a premier technology alliance providing members an amazing opportunity to collaborate with the global leaders in LoRaWAN.
If your business involves LoRaWAN, we recommend you explore LoRa Alliance membership today.
Learn more about the LoRa Alliance.
Semtech, the Semtech logo and LoRa are registered trademarks or service marks of Semtech Corporation or its affiliates.