Introducing "The WAN Network Show" Podcast
02 August 2022 / by Remi Lorrain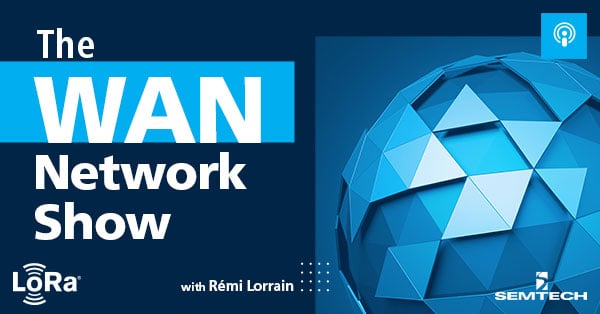 I am excited to introduce the "The WAN Network Show" - a new podcast series by Semtech, the creators of LoRa®, hosted by me, Rémi Lorrain.
During the last five years, I have been involved in LoRaWAN® network business development at Semtech and I have the pleasure to chair the global LoRaWAN operator community in the LoRa Alliance®, and serve as the EMEA regional vice chair.
I have worked across diverse telecommunications ecosystems for 20 years including cellular, multi-service operators and Internet of Things (IoT). The LoRaWAN ecosystem is the most diverse ecosystem I have worked in - constantly pushing ahead the boundaries of business model innovation.
The goal of this podcast series is to connect a massive number of IoT end users to the more than 170 public LoRaWAN networks in all regions, simplifying the journey of an IoT end user seeking the best public network option, whether in their country or internationally.
"The WAN Network Show" features 30 minute interviews in which leaders from LoRaWAN network public operators will be interviewed and share their unique experience deploying LoRaWAN and their organization's IoT offering, highlighting the key real-world use cases, and how LoRaWAN brings sustainable value for the future. "The WAN Network Show'" will also feature interviews with experts and thought leaders having an impact on public LoRaWAN network ecosystem. We will discuss roaming, collaboration with other technologies, like satellite and 5G, and many other insightful discussions at the forefront of IoT innovation.
Our journey is starting now - take a seat and come along for the ride! Listen wherever you subscribe to podcasts, or watch the series on YouTube.
Here are four reasons why you should not miss "The WAN Network Show":
1. In a fast growing open LoRaWAN ecosystem, it is a unique opportunity to have a comprehensive overview of public LoRaWAN networks operated around the globe.
2. The LoRaWAN standard offers a wide diversity of rollout models you should know about opening new opportunities to expand your reach.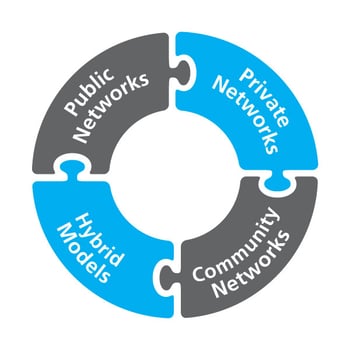 Public networks cover a city, region, one or multiple countries

Private networks cover one or multiple company sites

Community networks expand globally

Hybrid models mix the above rollout models through roaming (collaboration of multiple LoRaWAN networks)
3. LoRaWAN network business models have no boundaries. We see more and more connectivity and end-to-end service business models emerging over time: make or buy, revenue share, platform as a service, network as a service, wholesale model, neutral host, virtual operator, block chain, etc. You may find the best connectivity model meeting your needs.
4. LoRaWAN public networks span from Earth to Space.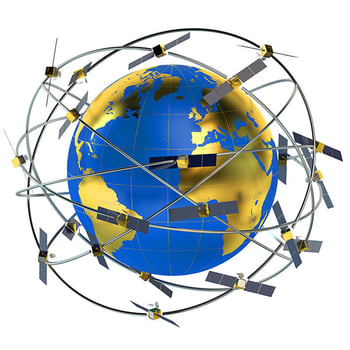 Here's how to listen to "The WAN Network Show":
The first episode is out now!

Are you a network operator that would like to be featured on "The WAN Network Show"? Connect with me on LinkedIn.

Semtech, the Semtech logo and LoRa are registered trademarks or service marks of Semtech Corporation or its affiliates.