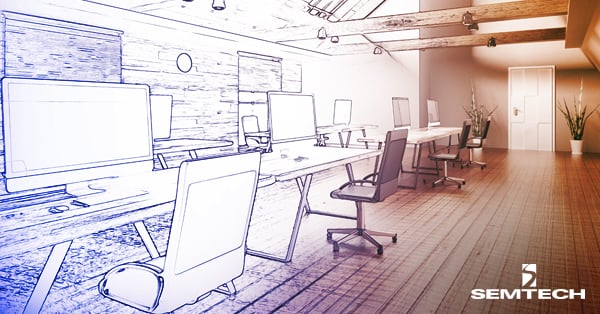 Commercializing advanced technologies is a rising tide that lifts all boats, as any given tech is only as good as the ability to apply it to a purpose. Every advanced tech, from the laser to DSPs, started out as stand-alone products before convergence brought them into more advanced integrated systems. Only by having high levels of integration can an advanced solution, for any application, offer the performance and functionality now expected in the marketplace.
One of the areas that is going through a wave of evolutionary change is in sensing systems. Now, not only are multiple sensors integrated into a single product, but their information is also integrated in the most advanced solutions, like autonomous vehicles and systems. This integration of data to create a more intelligent interpretation of the situation around an observing system is called sensor fusion, as it is more than just putting a bunch of sensors in a package.
Sensor subsystems still undergoing evolutionary development involve optical solutions like vision, and most especially Light Detection and Ranging (LiDAR), which offers high levels of object-recognition capability. However, legacy LiDAR solutions can be fairly complex and expensive, since the core technologies involved are still advancing fairly aggressively.
One example of this advancement in capability due to commercialization can be found in Semtech's collaboration with Intel® to develop optical semiconductor platforms for LiDAR solutions. The company's laser drivers and programmable transimpedance amplifiers (TIAs) are integrated into the Intel RealSense™ LiDAR Camera L515, enabling the development of power-efficient, high-resolution consumer LiDAR solutions.
The work between Intel RealSense technology and Semtech's Signal Integrity Products Group targeted the L515 camera's ability to work in very low signal-to-noise ratio (SNR) environments. The TIAs have low input referred noise (IRN), which lets the L515 LiDAR camera deliver a very high resolution of up to 23 million depth points per second.
Features of the camera include high-precision depth capability and an error of less than 16mm at max operating range. Along with high-frequency laser modulation, it can sense objects as small as 7mm diameter from up to 1 meter away (Figure 2). To get a better understanding of what the collaboration and its results means to the industry, we spoke to Simon McCaul, Senior Market Manager for Semtech's signal integrity product group.
Read the full Q&A on the Evaluation Engineering website, and learn more about the collaboration at the link below.
Semtech and the Semtech logo are registered trademarks or service marks of Semtech Corporation or its affiliates.