Carrefour Maximizes Logistics with LoRa Technology
07 November 2018 / by Objenious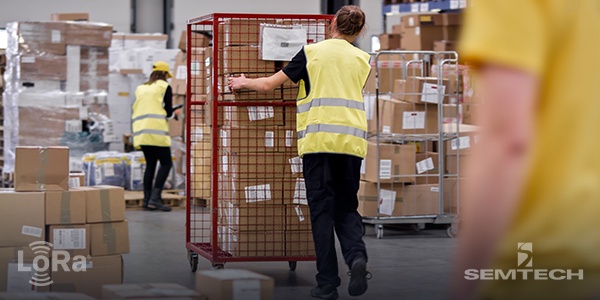 Objenious, a subsidiary of Bouygues Telecom, developed the first national LoRaWAN®-based network in France, covering 95% of the population. Dedicated to helping companies realize the value of the Internet of Things (IoT), Objenious has amassed a library of use cases in industrial, environmental, and supply chain, among other vertical markets. Below is a featured use case, originally published by Objenious, on a smart logistics application developed by Carrefour, a multinational retailer, leveraging Semtech's LoRa® devices and wireless radio frequency technology (LoRa Technology) to track Roll containers throughout its supply chain. LoRa Technology is the platform of choice for IoT applications in the supply chain industry with its simple, proven and flexible capabilities.
Roll containers ("Rolls") are used each day to transport goods to Carrefour stores. They are reusable and integrated in a reverse logistics process to supply warehouses. Before the implementation of an IoT solution, the follow up procedures implemented had not shown efficiency in real-time fleet monitoring or in the return flows of these Rolls.

The implementation of package traceability provides secure management, offering transparency and simplicity to the downstream supply chain (warehouses, transporters and stores).

Rolls are coupled with LoRa-enabled transmitters, facilitating data feedback from any location with an autonomous and economical solution. This data is retrieved into a proprietary platform. Then, one can easily proceed with dynamic search, setup alerts, access the inventory, and keep track of items in transit. The transaction logs show who holds a Roll at a given moment, as well as the location where the transaction took place. Personnel use a smartphone app to validate his or her transactions via Blockchain.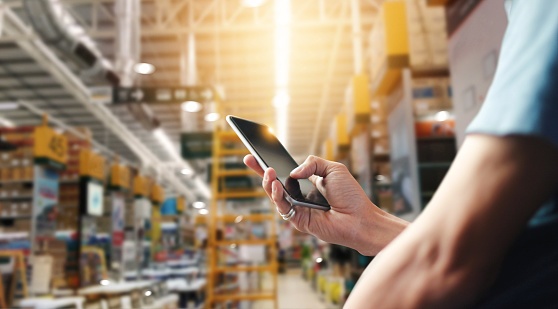 While leveraging LoRa Technology's key benefits – simple, proven and flexible – the results are conclusive:
Prevented Roll loss within the network
Increased Roll turnover to optimize the actual fleet of existing assets
Anticipated return flows
"One Click" inventory
"An innovative results-oriented answer to a specific issue, involving new technologies, maximized processes and strong collaboration between partners," said Alexandre Berger, Carrefour Supply Chain, cross-functional projects Director. Carrefour, Objenious, Ownest and Invoxia won the "Rolls traceability" ECR trophy for innovation in 2017.
Watch the video below, courtesy of Objenious, to learn more:
Learn more about LoRa-based solutions for smart logistics:
Semtech, the Semtech logo, LoRa and LoRaWAN are registered trademarks or service marks of Semtech Corporation or its affiliates.