Internship Opportunities at Semiconductor Company
28 November 2017 / by Semtech Human Resources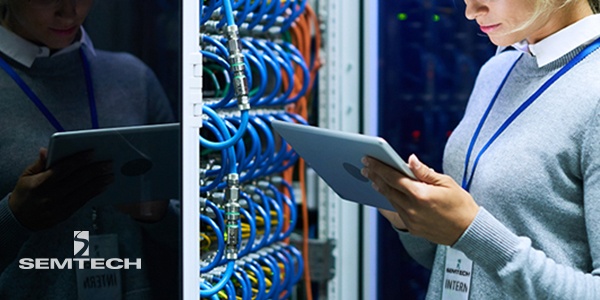 For many employers, a college or university degree is no longer a resume booster, but is instead viewed as a resume essential.
Unfortunately, featuring the bare essentials on a resume is rarely enough to stand out. The job market has become increasingly competitive and students with degrees often struggle to find employment after graduation. In today's day and age, students are expected to graduate college with both a degree and experience under their belt. Where does this valuable work experience come from? Internships.
The benefits of internships are numerous. Some of the most popular are listed below:
Work Ethic
The completion of an internship validates work ethic and reliability. Most interns do not possess a great deal of experience at the beginning of their assignments, but can overcome the challenges they face through tenacity and effort. If an intern can take the learning he or she has acquired to-date and successfully finish an assignment in a new and unfamiliar setting, the intern has achieved something noteworthy.
Work Environment
A university environment is significantly different than a work environment. Understanding the dos and don'ts of a workplace and learning how to function in a professional setting is critical to career growth and longevity. Internships allow students the opportunity to understand what a career setting looks like.
Skill Set
As mentioned above, interns don't typically boast years of experience. They have practical knowledge, but haven't had the opportunity to apply it. Internships allow students to use the knowledge they have learned and apply it in a work setting.
Internships at Semtech
At Semtech, we recognize the value of work experience prior to full-time employment. We have established our own internship program in a variety of fields, and are proud to afford students the opportunity to apply classroom education to hands-on projects. We are also excited about the opportunity to mold certain individuals into the next generation of Semtech employees.
Our paid internships are available for terms between 4 and 16 months in a variety of departments ranging from engineering, quality, auditing, and marketing. Interns are assigned to a senior level engineer or supervisor for guidance and support. Semtech is a collaborative environment that fosters personal and career growth, and our interns have an exciting opportunity to grow their skills and expand their knowledge base.
A New World Beyond Academia
Sonia Krishna, FAE (field applications engineer) intern, spent the summer learning about Signal Integrity Products. Read her testimonial below:
"By the end of this internship, I discovered a new world beyond academia. I became more knowledgeable in the Semtech technical and cultural aspect than I could have imagined and I'm even more excited because I know there is always room to grow. I owe this technical infrastructure to everyone at Semtech. In particular, I'm really grateful to Sridhar Lakshminarayana and Mike Rodensky for their emotional and technical support throughout my time here. I'm excited to harness this newfound knowledge and complete my senior year in electrical engineering at UC Davis!"
Learn more about our paid internships on our careers site.
Semtech and the Semtech logo are registered trademarks or service marks of Semtech Corporation.